Habit to Nurture Creativity #2
Katanya jadi desainer itu harus punya ide-ide baru yang segar. Hmm… tapi apakah ada yang benar-benar baru di dunia yang sudah berusia lebih dari 4.5 miliar tahun ini? Dunia terus berputar dan bahkan sejarah pun tak jarang berulang. Lalu apa yang harus kita sebagai desainer perbuat?
Jika memang tidak ada yang baru di dunia ini, kemaslah ide-ide itu sehingga tampak baru dan segar.
Bagaimana caranya?
Resep turun temurun yang sampai sekarang masih terus digunakan adalah CONNECT THE UNCONNECTED DOTS.

Apa sih maksudnya? Jika kamu bisa menghubungkan dua hal berbeda yang korelasinya tak terpikirkan oleh orang lain maka ide kamu akan tampak baru di mata mereka.
Contohnya iklan ini nih.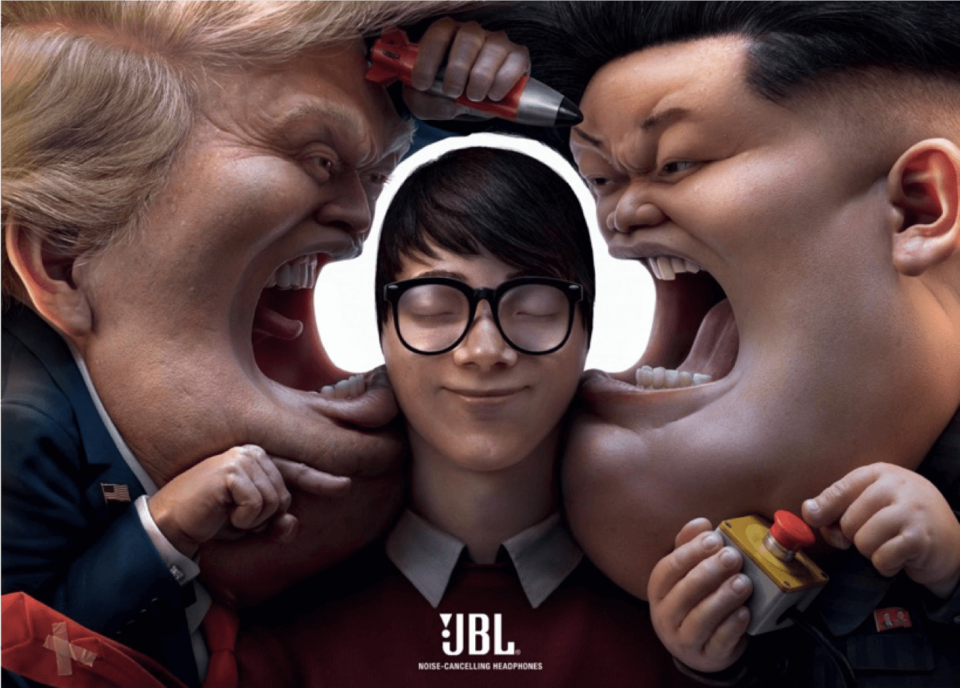 Sumber gambar: https://www.adsoftheworld.com/media/print/jbl_block_out_the_chaos_world_leaders
Iklan produk headset dengan pesan menghilangkan kebisingan dihubungkan dengan bisingnya dunia politik yang disimbolkan dengan dua tokoh negarawan. Jarang sekali yang terpikir untuk menghubungkan produk sehari-hari dengan dunia politik. Hasilnya? Idenya tampak sangat segar!
Apakah resep CONNECT THE UNCONNECTED DOTS ini gampang untuk dilakukan? Tentu sulit sekali. Butuh banyak latihan dan pastinya harus bermodalkan kemauan untuk mencari tahu atau punya banyak pengetahuan tentang berbagai hal. Eits, tapi lagi-lagi semuanya bisa dilatih lho.
Gimana caranya?
Secara rutin, pilih dua kata secara acak dari buku, artikel di situs atau sumber apa pun, coba hubungkan dua kata yang tak berhubungan itu menjadi sebuah ide kisah.
Siap mencoba? Hayuk, dimulai hari ini dan bagikan ide kisahmu yang berasal dari dua kata acak di kolom komentar di bawah ini.