Desainer, Seni, Poster dan Pandemi Bagian 02
Sebuah fenomena yang mengemuka di dunia adalah wujud dari virus corona yang disebut dengan berbagai istilah. Bentuknya seperti bola bersungut, bergerigi telah diterjemahkan dalam stilasi visual yang beragam. Diilustrasikan dengan berbagai pendekatan visual. Para desainer menyajikannya dalam format vector dan juga pixel dengan gaya visual yang semakin mengkayakan. Visual virus ini menjadi inspirasi yang tidak pernah habis digali menjadi gagasan-gagasan baru. Ditokohkan dengan berbagai symbol dan karakter, antagonis hingga protagonist yang sangat bersahabat dengan manusia. Hal tersebut merupakan pendekatan kreatif, bagaimana virus corona difungsikan sebagai spoke person untuk menyampaikan berbagai informasi terkait permasalahan pandemic Covid 19. Hal ini bukanlah sebuah fenomena yang menarik untuk dicermati, yaitu sebuah jaman dimana semua perhatian masyarakat dunia tertuju pada virus ini. Luar biasa.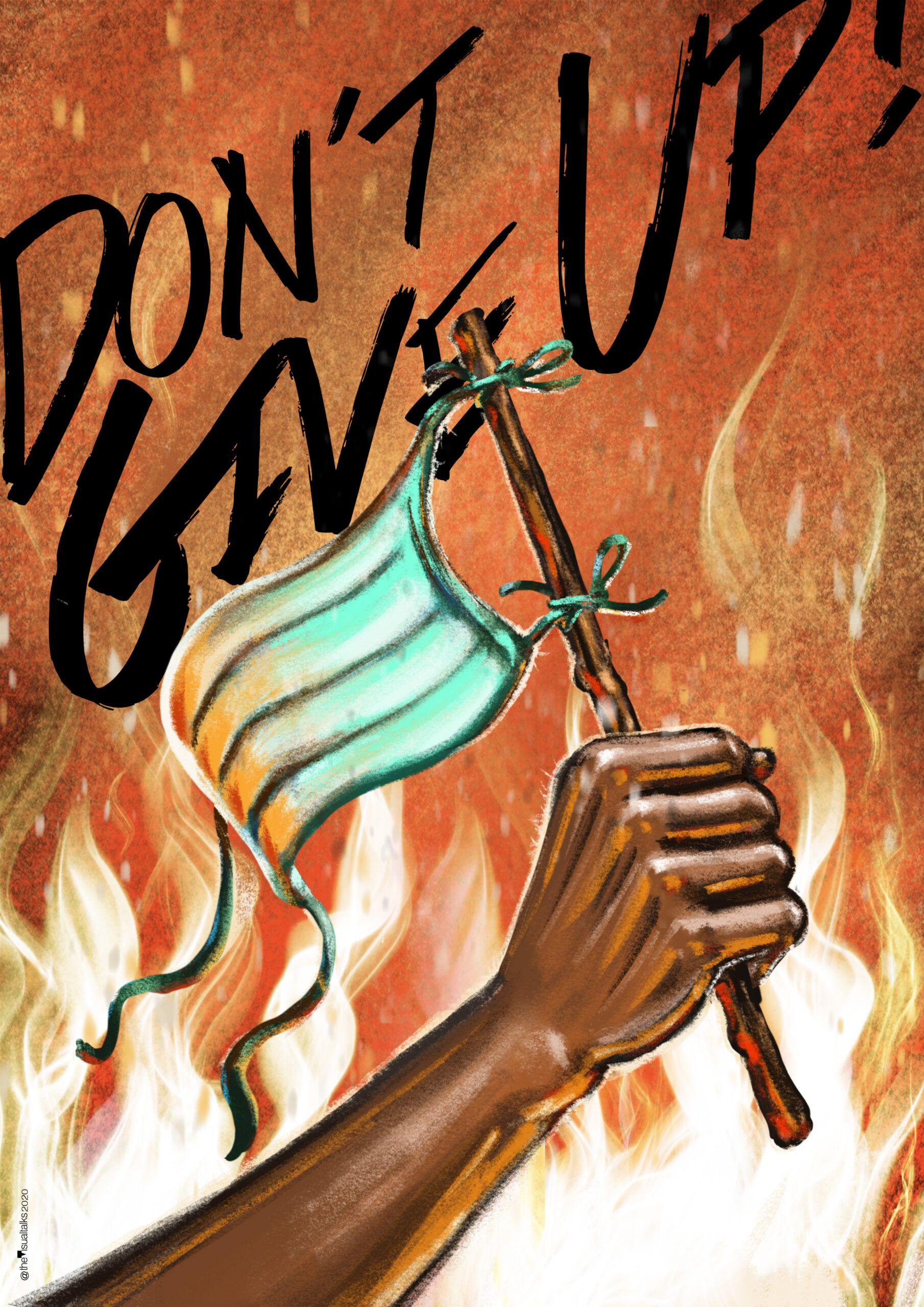 Kampanye dari rumah, sejak pandemic ini ditetapkan oleh World Health Organization begitu banyak probadi tergerak bersama organisasi dan negara menyampaikan pesan melalui berbagai media. Media sosial menjadi media paling mudah dijangkau oleh orang banyak. Saya kagum dengana upaya yang hebat yang dilakukan oleh asosiasi desainer grafis Catalonia dengan program "Posters for fighting and lifting up our spirit" yang menggabungkan gagasan worwide graphic designer yang luar biasa dengan moto "From the trenches, one day less, one more design. Design is on fire" sangat dirasakan dampaknya. Sungguh menjadi kehormatan bagi saya menjadi bagian dari langkah penyadaran ini.