Publikasi Poster international di Printmag.com: Post or Die!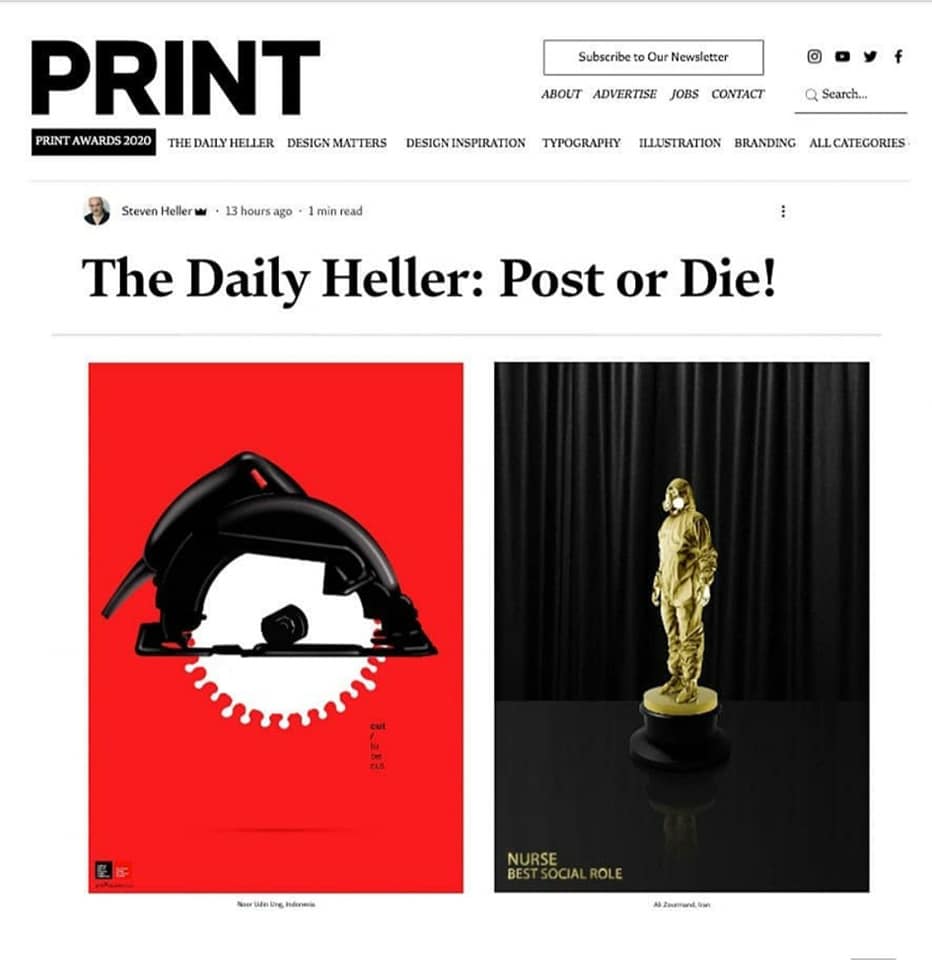 Salah satu poster terbit di
printmag.com.
Steven Heller seorang art director yg bekerja 33 tahun untuk the New York Times, juga penulis buku-buku desain menuturkannya di @hellerdaily untuk Col-legi Oficial Disseny Grafik Catalunya untuk international campaign "From the Tranches: On day less, One more design. Design is on Fire".
Menyenangkan karena bersamanya terpajang juga karya mas
Naufan Noordyanto, sahabat dari Indonesia yang saya kagumi, seniman poster kerenXu Wei
dan Prof. Miura Hitoshiserta sahabat dari beberapa negara.