Art Directionary #1: The Role of Art Director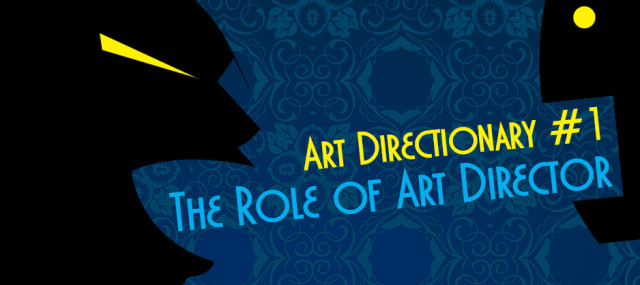 Setelah nonton sebuah iklan di televisi, seorang anak menolak dimandikan oleh sang ibu. Ia bersikeras mau mandi sendiri seperti karakter di iklan. Di sudut kota lain segerombolan remaja menyantap mie instan sambil berbagi cerita seperti yang digambarkan dalam iklan mie instan tersebut. Berdasarkan ilustrasi di atas secara tak sadar iklan begitu menyatu dalam kehidupan sehari-hari. Walau iklan demikian dekat, masyarakat masih asing dengan orang-orang yang berjasa di balik layar iklan. Salah satu tokoh penting dalam pembuatan iklan ialah seorang art director.Apa yang dilakukan seorang art director? Yuk kenali lebih jauh profesi art director di agensi iklan!
What is Art Direction?
Seorang art directordi agensi iklan bertanggung jawab atas tiap elemen visual pada iklan, baik yang menggunakan media televisi, majalah, internet maupun berbagai media lainnya. Tugas mengarahkan elemen visual ini biasa disebut art direction.
It's Not Just About Art
Seorang art director harus mampu membuat visual iklan yang menarik. Namun lebih dari itu, seorang art director harus mampu menciptakan visual yang dapat menyampaikan pesan iklan kepada targetnya secara maksimal.
Dalam buku Art Direction, David Chrestensen mengatakan, "Art direction should help an idea rather than hinder it. Art direction should be a window rather than a beautifully painted and papered wall. It should be about the product and for the market it is aimed at. If people only get as far as admiring your ad for the look of it, then you've failed."
Ya, berbeda dengan seorang seniman, art director harus mengutamakan pesan komunikasi terlebih dahulu. Sebagus apa pun visualnya, jika ide yang dikomunikasikan buruk, maka pesan iklan tetap tak akan diterima dengan baik oleh masyarakat. Art direction is not just about art. It's about communication.
Art Direction as a Presentation
Ide merupakan jantung sebuah iklan, namun bukan berarti visual tidaklah penting. Visual merupakan garda paling depan untuk menarik perhatian masyarakat yang menjadi target sasaran. Visual merupakan kemasansebuah pesan iklan. Buku Art Direction menyebutkan, "Art direction plays a major role, using drama, intrigue, suspense, tension, surprise, or revelation to achieve the desired effect and help sell the idea."
There's no "I"
Seorang art director tidak bekerja seorang diri untuk membangun seribu candi iklan dalam semalam. Art director bekerja dalam sebuah tim besar, mulai dari tim klien hingga tim produksi. Seseorang yang bekerja sangat dekat denganart director adalah seorangcopywriter. Bagaikan pasangan jiwa, art director dan copywriter bekerja bahu membahu dalam menciptakan ide iklan. Jika art director bertanggung jawab pada visual iklan, copywriter bertanggung jawab pada verbal iklan. Di bawah pimpinan seorang creative director, keduanya harus saling mengisi, menciptakan visual dan verbal yang saling melengkapi, bukan saling bersaing.
Sumber: Art Direction, AVA Publishing SA