THE WORLD CAN'T BE ABSOLUTELY FLAWLESS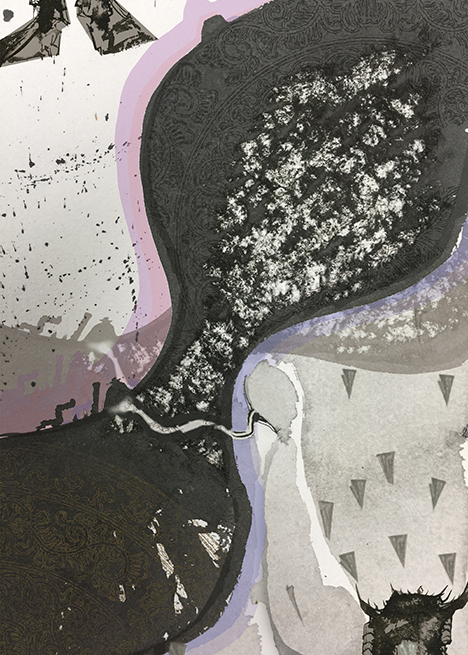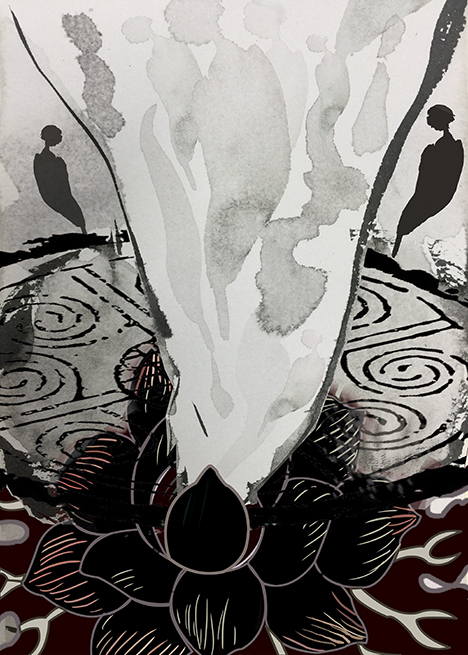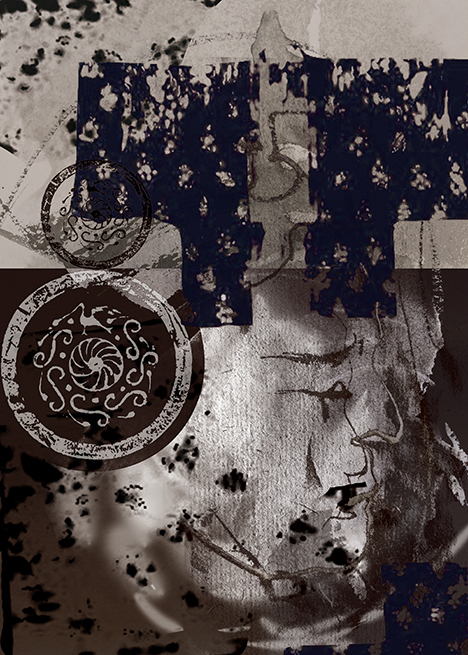 These artworks are selected for online display.
—————————————————————————————————————————————–
My interpretation for the flawless world is like this: "the world can't be absolutely flawless, not just relative, and if from material aspect to consider, there is no absolutely flawless. Then need to go from the aspects of emotion, I choose to miss this emotion, I think this kind of emotion is immaculate, does not contain any impurities. And, everyone contains this kind of emotion, so, the world is flawless."
In the picture, I used a large piece of black to separate the underworld from the sun, and the living and the dead missed each other.
Which mingled with the funeral and the gate of hell hell exist in Chinese legends things such as: "after death, black and white and impermanence to catch a person, to the devils in animal forms that, to the land of the dead to judgment. Was sent to a death sentence, yellow road, meet the other shore flower, after forget the sichuan river, kua alternative bridge, docked at township, tears don't meng old woman pavilion, back stroke of stone, this call samsara."
—————————————————————————————————————————————–
Name:
Xiao Feng Gao
Institution/University:
School of Arts & Design, Hubei University of Technology
Category (student/lecturer):
student
E-mail:
785231535@qq.com