THE PRECIOUS PORTRAIT OF DAILY SIMPLY HAPPINESS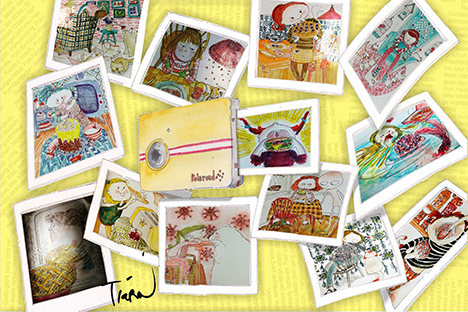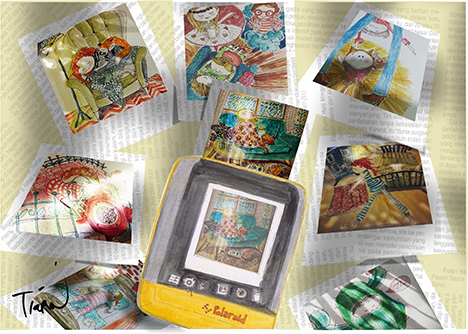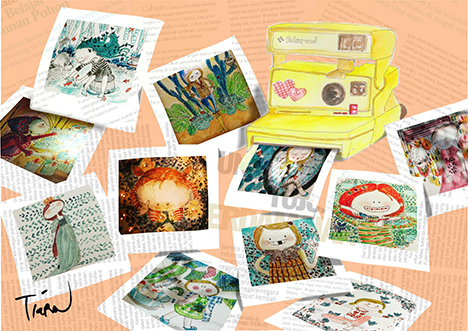 These artworks are selected for online display.
—————————————————————————————————————————————–
The idea of ​​this artwork came from my concerns about the frenzy of news in various mass media in the homeland as well as in the world. To be honest, in our beloved country, Indonesia, information by the mass media seemed to be dominated by things that lead to negativity. Corruption, infidelity, natural disasters, national educational conditions that are running in place, until the LGBT phenomenon all race contest present in people's minds continuously. Directly or indirectly contrived information negatives become commonplace and haunt our daily life. But as the proverb " like two sides of the coin"of various stifling news and sometimes makes the fury by the universe was set to co-exist with the simple, pure and natural things that can be found in everyday life.
Simplicity, purity and consistency are valuable and heart-pleasing such as playing, eating, sleeping and mother daughter things. The findings of these three things, have spontaneously made into the visuals are honest and candid by me. Spontaneity is symbolized by a polaroid camera so that captures simple daily moments. In the end all to interpret the journey of our lives as human beings.
—————————————————————————————————————————————–
Name:
Tiara Isfiaty
Institution/University:
Universitas Komputer Indonesia (UNIKOM)
Category (student/lecturer):
Lecturer
E-mail:
tiara.isfiaty@email.unikom.ac.id
Instagram:
ilustration_nation
I am Tiara Isfiaty, born in Bogor on April 15th 1969. Undergraduate degree in the field of design at FSRD ITB and graduated in 1996. In 1999 continued master degree in design at FSRD ITB and graduated in 2003.
As a lecturer at private university Bandung, UNIKOM since 2000, I also actively participated at international exhibition as an artist. Here are the event and date of held of the exhibition where I participated (1) Women International Exhibiton "Art, Women & Education'' held on April 20th 2013, (2) International Exhibition "The Other Side Of Women Educators" held on April 26th – Mei 2th 2014, (3) Spirit Of Woman 2015 – "The International Women Art Exhibition" held on April 26 – 30th 2015, (4) International Exhibition "Spirit Kartini"held on April 30th –Mei 3th 2016.