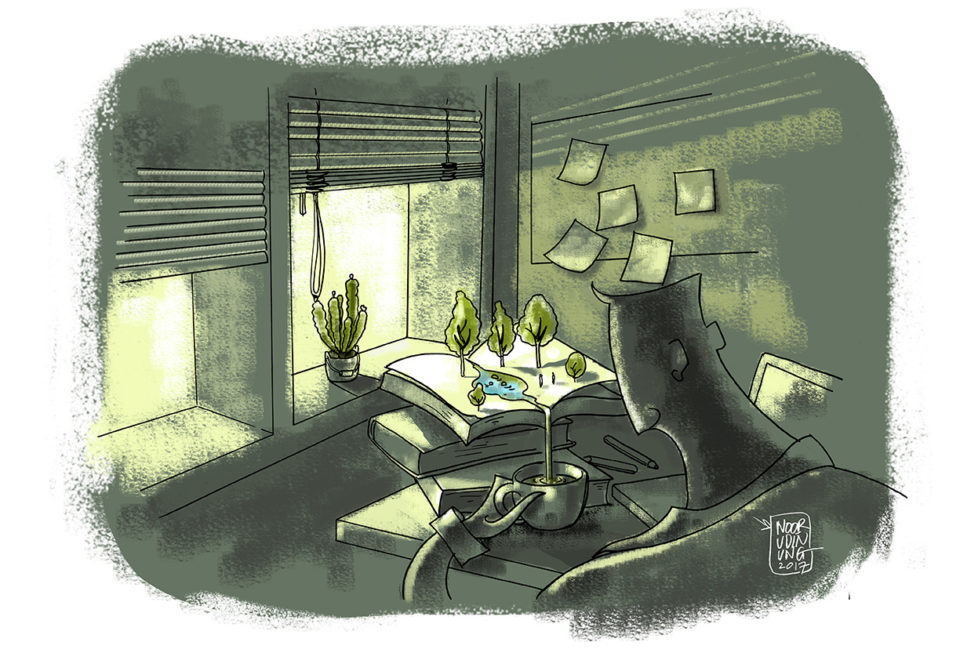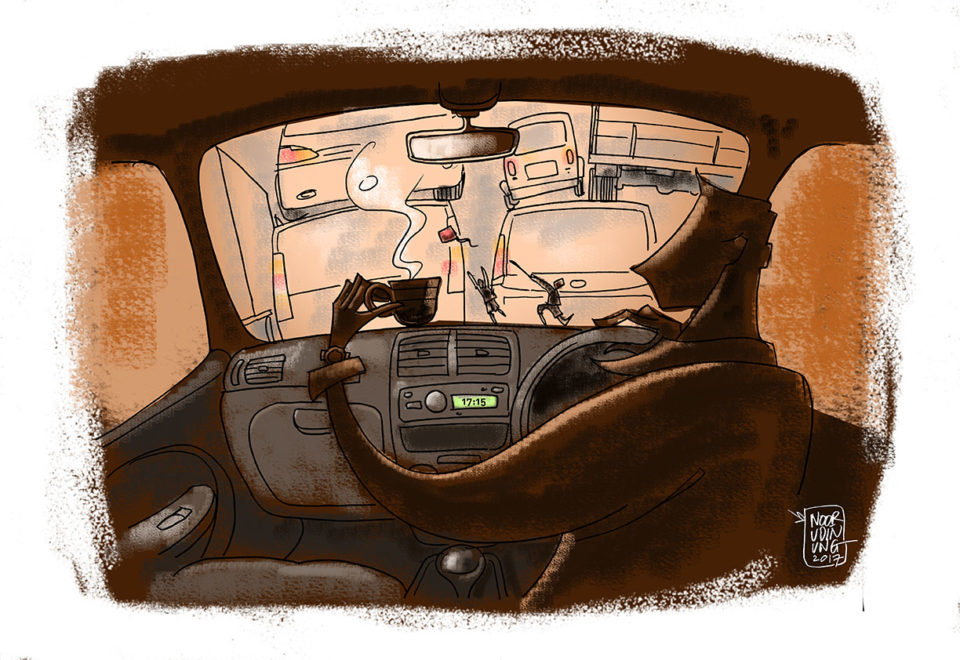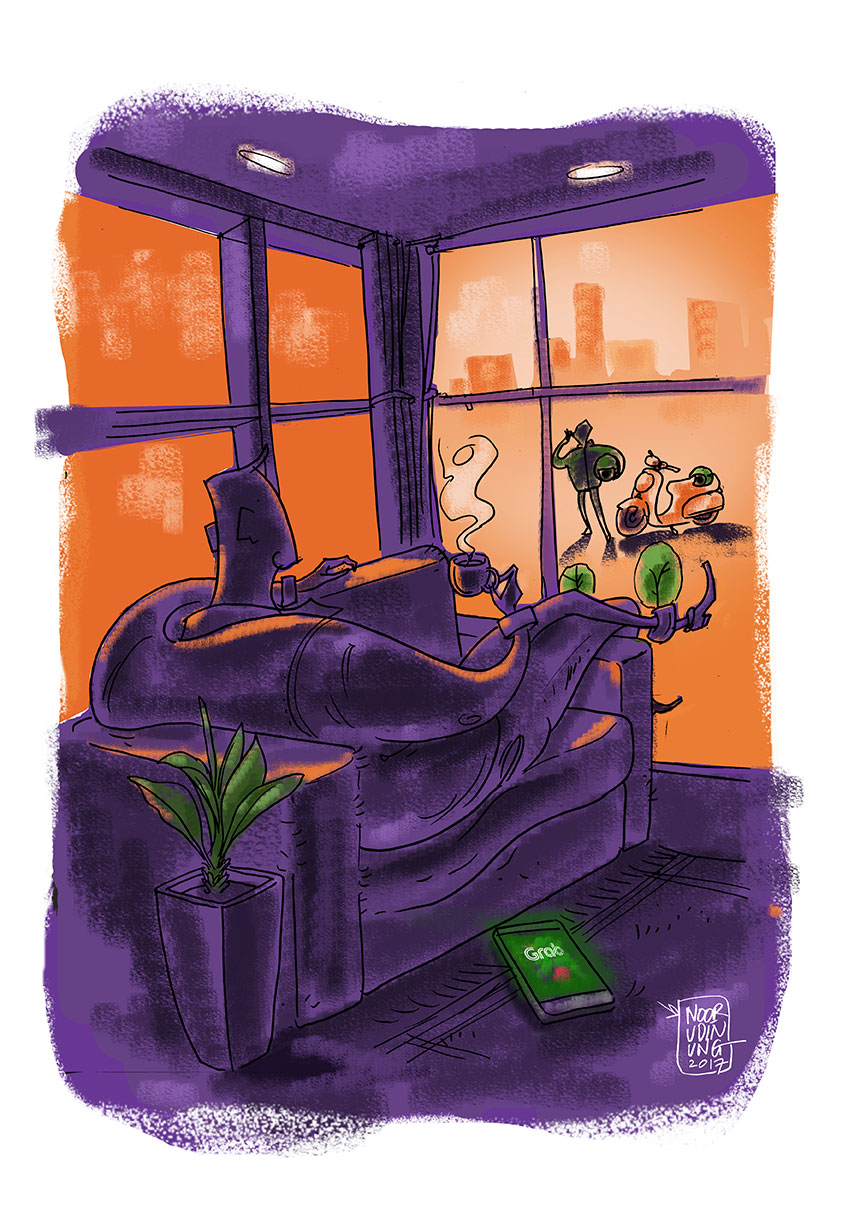 These artworks are selected for online display.
—————————————————————————————————————————————–
Illustrations of daily life experienced by people in big cities (urban), especially in Jakarta. The illustration series presented will illustrate that many situations should be addressed in a relaxed manner and do not need to feel too blaming the atmosphere let alone blame yourself. Like when faced with congestion, a very crowded schedule and work that accumulate. Do simple relaxation by enjoying your favorite drink such as coffee, the or hot chocolate for example. Hmm … feel the beauty of the world without sin, and keep working with the freshness that continues to be created.
—————————————————————————————————————————————–
Name:
Noor Udin Ung!
Institution/University:
Binus University
Category (student/lecturer:
Lecturer
Email:
noorudinung@gmail.com
Social Media:
noor udin ung musya (facebook)
@noorudinung_visualtalks (Instagram)
Noor Udin was born in the city of Ungaran, Central Java, 44 years ago. He completed his under graduate degree, majoring in Visual Communication Design, at Institut Seni Indonesia (ISI), Yogyakarta in 1996. He then pursued a master's degree, majoring in Urban Arts, in Institut Kesenian Jakarta (IKJ) in 2014. Aside from lecturing in the department of Creative Advertising, he also works as Subject Content Coordinator for Core Creative Advertising Subject. His works allow him to be a seminars and creative workshops speaker for the development of brands and small and medium enterprises (SMEs), in particular on improving the quality of branding identity. In 2013, he was nominated Reka Baru Design Indonesia (RBDI), Directorate General of Creative Economy through the work of the SME brand development program "Indonesia's Next Good Brand ".
Exhibition activities: Antologi Anomali (2015), Nusarupa #01 (2016), Puber Kedua (2016), IAIF Home Town Exhibition (2016)
Award: Grand Prize Poster Competition, UNFPA, New York, 3rd Prize PATA Poster Competition, Best Public Service AD at Phinastika Ad Award, Best Photography Advertising at Phinastika Ad Award.