NO MORE FEAR, NO MORE TEARS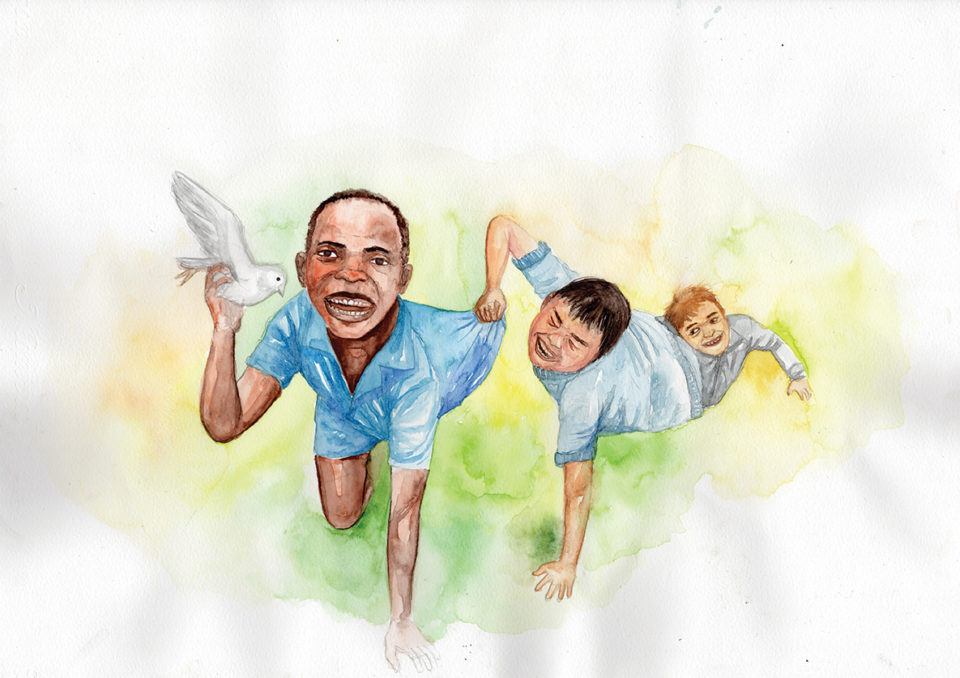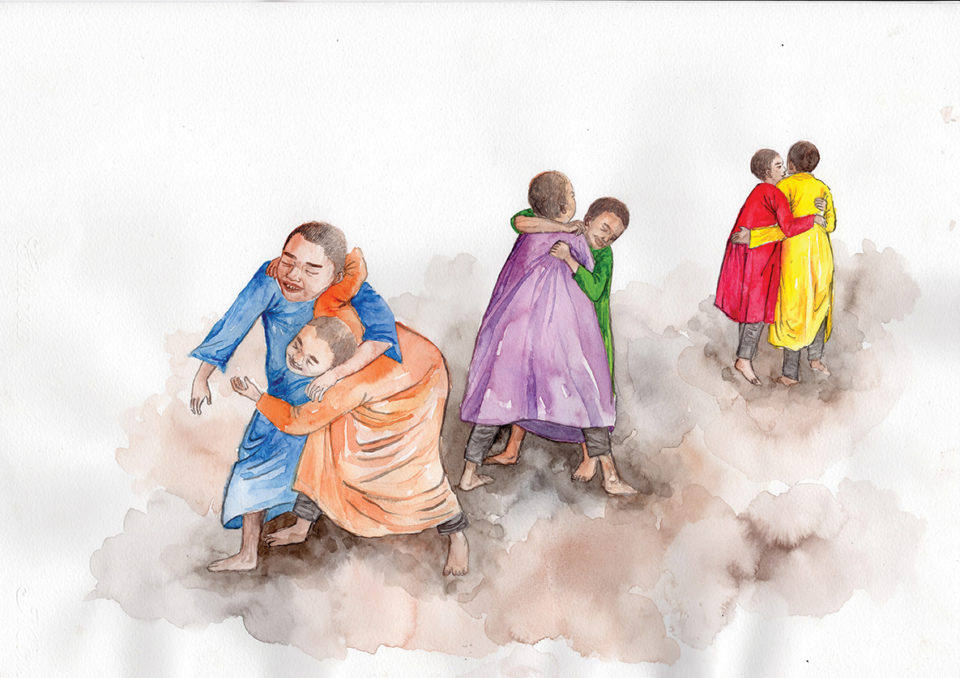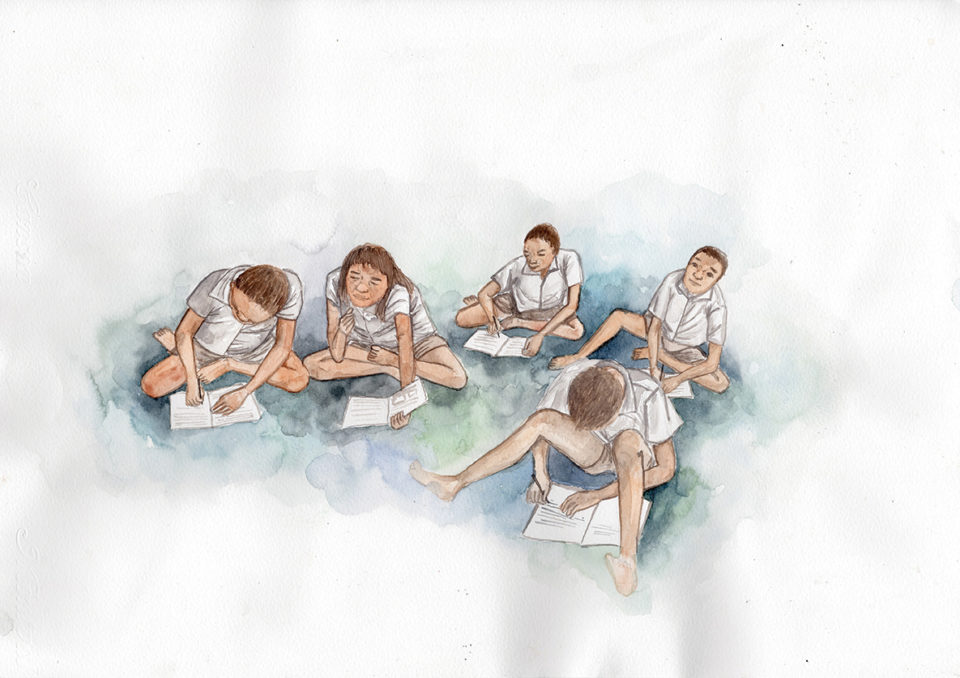 These artworks are the top 10 artworks that are selected for printed display and will be published in Art+ Magazine
—————————————————————————————————————————————–
NO MORE FEAR, NO MORE TEARS
Peace, love, and live – the three words that were chosen to illustrate the world of innocence. Through this set of artworks,
the artist would like to represent her
interpretation of innocence metaphorically. Children, individuals who hold the future
of our world, have diverse character, gesture, and expression. They represent
a hope in the future for the races or group that resides in the world.
Symbols and activities were used to
interpret the concept of innocence.
Pigeon, the symbol of peace, was illustrated as a hope of the future, a world without war and destruction. Also, a simple gesture like hugging became an act of innocence that represents tolerance, whilst the acts of learning turn out to be the symbol of knowledge and understanding.
—————————————————————————————————————————————–
Name:
Rini Maulina
Institution/University:
Universitas Komputer Indonesia (UNIKOM/ Indonesia Computer University)
Category (student/lecturer):
lecturer
Email :
rinimaulina63@gmail.com
Website Link :
rinimaulin.wordpress.com

Social Media :
Rini Maulina (Face Book)

My name is Rini Maulina, i was born on February 10, 1981 in Subag Indonesia. I married, and have Three daughters. My educational background is a master in Art Studies program, Faculty of Art and Design Institute of Technology Bandung. Experience in art both as an artist, I also actively follow the development of the world of art in Indonesia, especially in Bandung. I attended art exhibitions at National and International level, also Joint  with the Visual Arts community in Bandung. Activities in the field of Visual Arts are also supported by my work activities at the University Computer Indonesia as a lecturer in the Visual Communication Design course.
The exhibition I have ever followed is; group Exhibition of  Faculty of Art and Design Student at Soemardja Gallery, Bandung Institute of Technology (Bandung 2000), "Women-Women" Exhibition, Exhibition with Student Art and Design Faculty at Galeri Soemardja (Bandung 2003), Group Exhibition "No Name "Joint Exhibition of 5 Female Painters at Semarang Gallery, (Semarang 2004).
The exhibition I have participated in during the last five years is the "Art Jog" International Exhibition at Taman Budaya Yogyakarta (Yogyakarta 2011), the National Contemporary Artcheology exhibition at Sigi Art (Jakarta 2012), the "All About Women" At the Duta Fine Arts Foundation (Jakarta 2013), the "Spirit of Woman" International Exhibition at Paramadina University (Jakarta 2015), The works included in the exhibition during the last five years are installation works and paintings.
I have been following a program of sending cultural activists in Auckland New Zealand for 3 weeks on November 14-December 3, 2016. Studying Maori art and culture and contemporary art of Auckland.