'LOVE UNDERNEATH' 'SPARKLING NIGHTS' 'INTO THE NEVERLAND'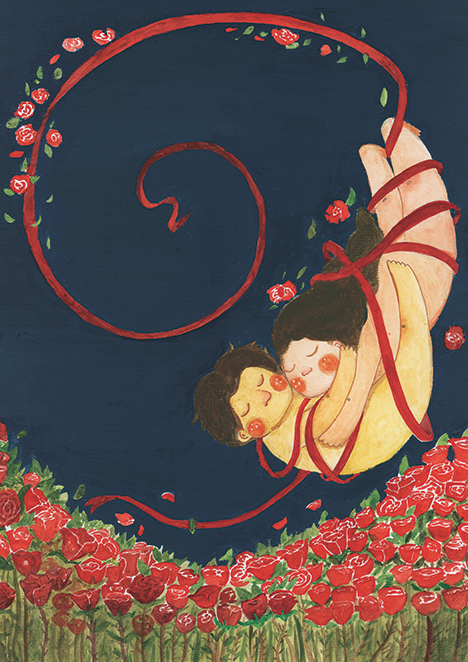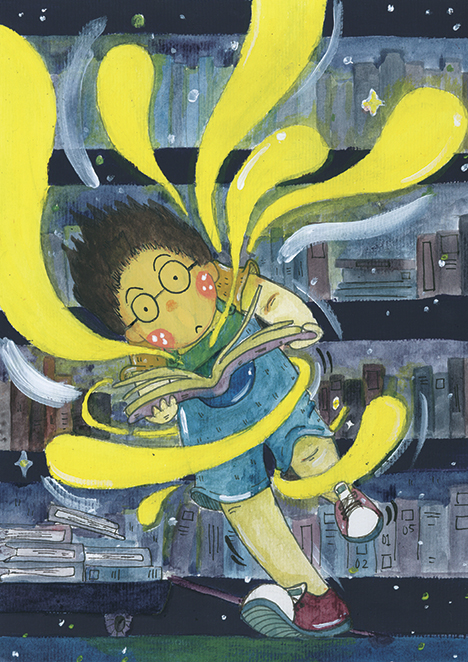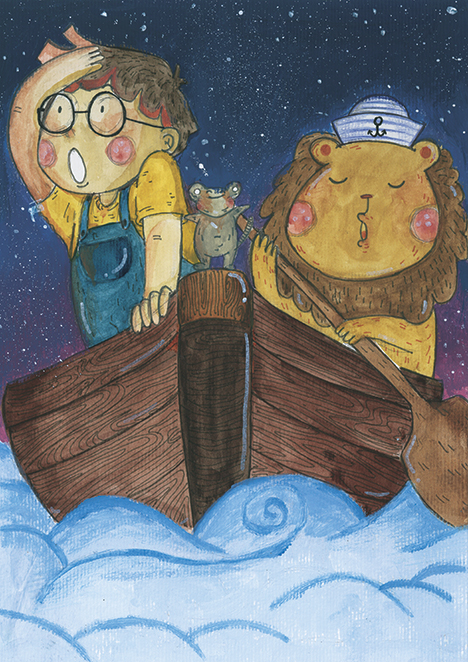 These artworks are selected for online display.
—————————————————————————————————————————————–
In each artwork I want to show people about my visions of the world of innocence.
Love underneath
I want to picture a pure love that filled with full of innocence. The couple is inspired by Adam and Eve, hence why they are drawn naked. They are hugging each other and bind by a red thread which represents human nature's instinct to love, accompany, and complete each other. The red thread also represents how they have become so entangled they can't get out of it. With too much innocence in mind, they became too engrossed with the idea and act of being in love to the point that the difficulty and pain of being in love didn't across their mind, hence why they are falling to the bed of roses with smiles on their faces, not realizing that roses also have their thorns.
Sparkling Nights
Herewith this artwork, I want to picture the innocence of children we once had. I want to make something that makes me – makes us — remember about the sparkling magical night, imaginary friends and the time that seems endless which we once had when we were young.
Into the Neverland
I want to portray the time when we were still young and innocence. We dare to dream big and nothing can holds us back. The first book we read the first page of our favourite book that instantly took us into another world, the world of our own.
—————————————————————————————————————————————–
Name:
Dhayfi Adila
Institution/University:
Bina Nusantara University
Category (student/lecturer):
Student
E-mail:
adiladhayfi@gmail.com
Social Media:
@dhayfiadila (instagram)
I'm currently studying graphic design at Bina Nusantara University. I am turning 20 this year. Since I was a little kid I've been really into paintings and drawings. I would doodle all over my house's walls with anything that I could think of. That's why I chose visual communication design as my major.I'm the youngest among five in my family. I really like to spend my time to watch movies (or, more like, dramas), writing random poems, doodling or simply just taking naps.