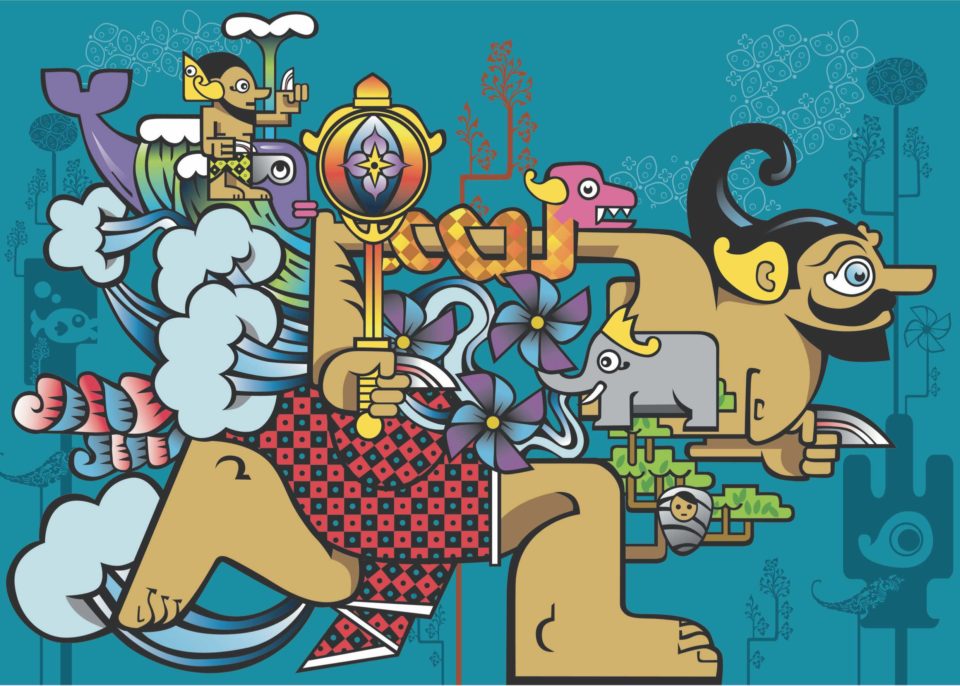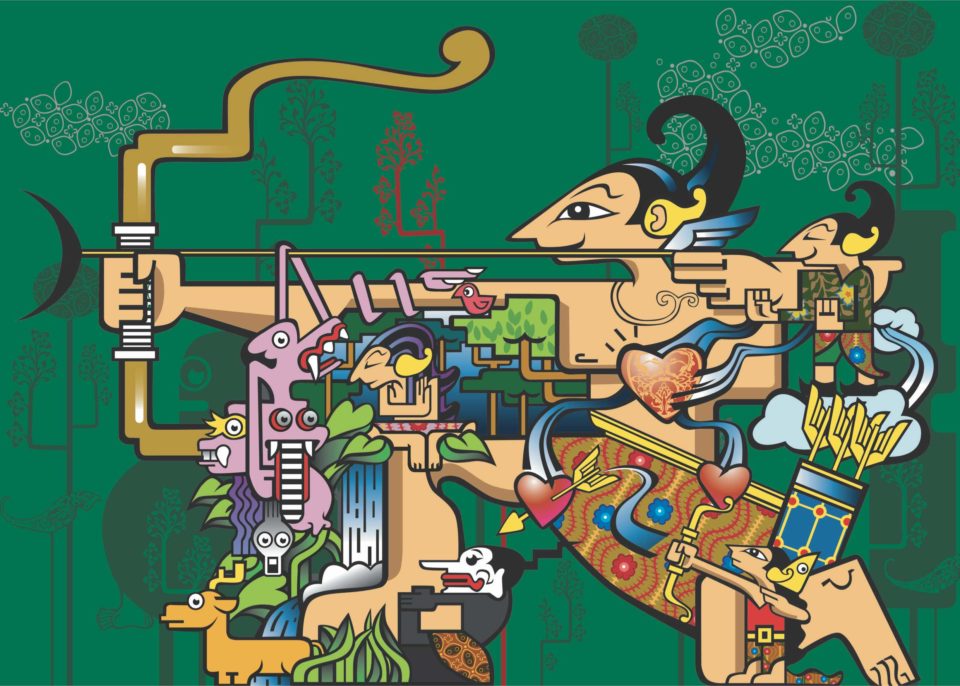 These artworks are the top 10 artworks that are selected for printed display and will be published in Art+ Magazine
—————————————————————————————————————————————–
Guardians of The Earth
Living our life in this erratic world today, we need to relinquish ourselves from it for a moment. Wayang is a traditional puppet from Indonesia. As a 'shadow', wayang itself is a reflection of human life. Once we shift our world into philosophical perspective of wayang, we will be able to see ourselves with veracity.
Through the perspective of wayang, we, ourselves, are the guardians of the earth. The three characters of wayang puppet: Bima, Semar, and Arjuna reflect our conscience. They play a major role to nurture the world we live in. Once they synergize, these characters can bring harmony that will reflect the world of innocence.
—————————————————————————————————————————————–
Name:
Lintang Widyokusumo
Institution/University:
Bandung Institute of Technology (ITB)
Category (student/lecturer):
Doctoral Candidate
Email :
lintang051@gmail.com
Graduated from Trisakti University majoring in graphic design in 1993, then continued his master's degree program at Academy of Art University, the USA in 1996. From 1999 until now he is a lecturer in Visual Communication Design at Binus University, Jakarta. In addition to his teaching profession and graphic designer also has an interest in the field of illustration. He is currently studying the doctoral degree at Bandung Institute of Technology majoring in arts and design.