THE PURITY PHASE OF MONSTROUS JAVANESE CHARACTERS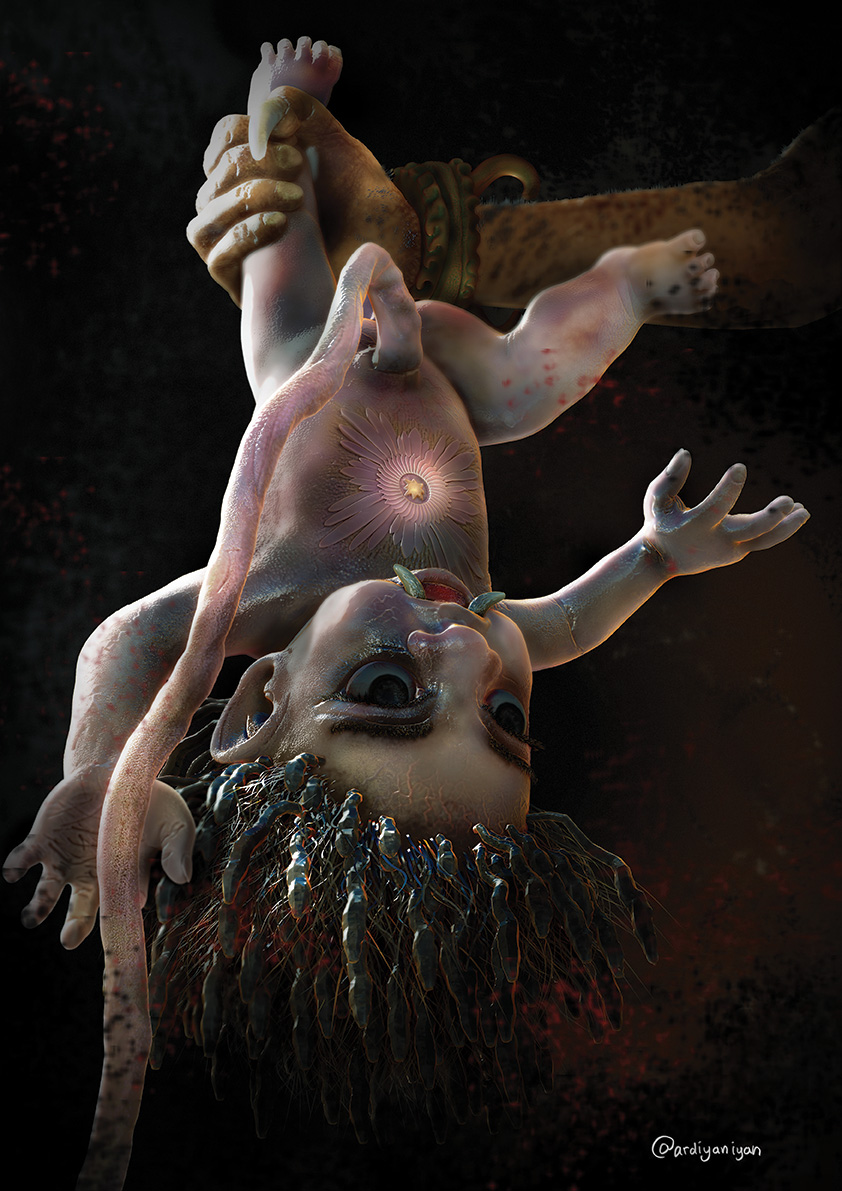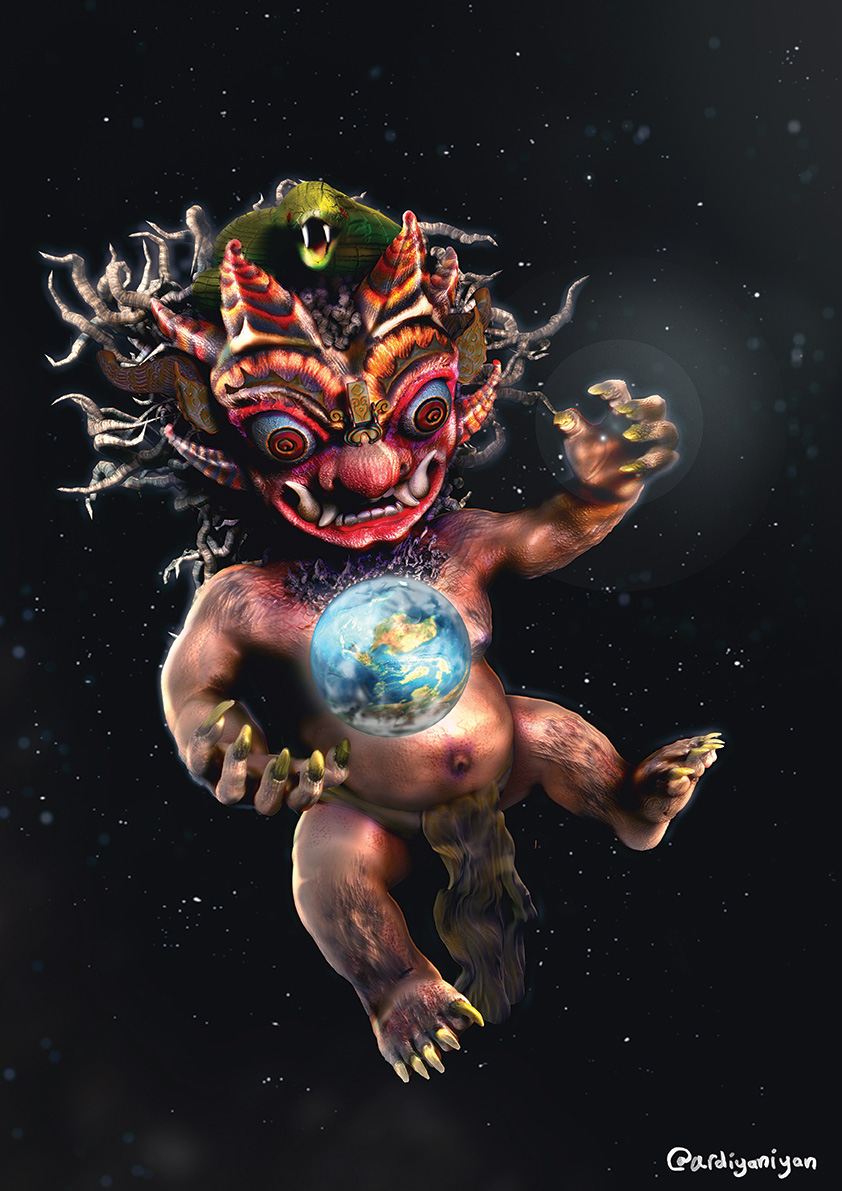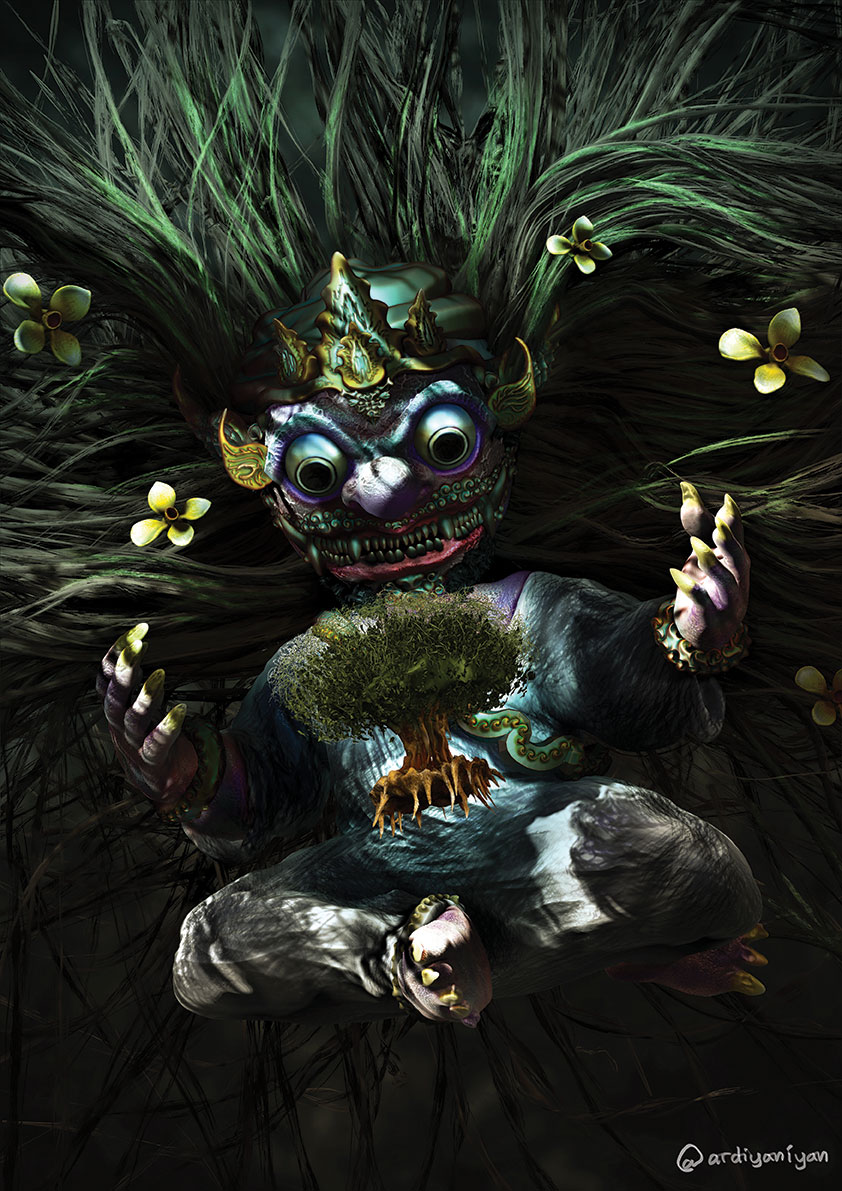 These artworks are selected for online display.
—————————————————————————————————————————————–
I am capturing the personalities of Javanese Wayang Characters to visualized their roles in the world, as a reflection of the purity symbolized by baby figures, although the series depicted in difference scenes to illustrated the stories that tell us how Tetuka (first illustration) cling firmly with goodness values, which is symbolized by his umbilical cord that can not be broken with any weapons except weapon that kill him. The Second illustration is Kala's character, Born from unwanted sperm that destined purely to raise hatred and voracity into the world. The last illustration is a priest Bagaspati, who prejudiced by others because the monstrous looks event though with his ability to do good until claimed his life. With my Javanese background i hope the contemplation values from Javanese cultures, especially Wayang can enrich our horizon in how we can do with our world. Done in Zbrush Digital Sculpting and composed in Photoshop.
—————————————————————————————————————————————
Name:
Ardiyan
Institution/University:
Bina Nusantara University
Category (student/lecturer):
Lecturer
Email:
iyan.animasi@gmail.com
Social Media:
https://www.instagram.com/ardiyaniyan/
Born in Surabaya, March 24th 1980, Graduated in design major at Bina Nusantara University, Master of design at Trisakti University, lecturing in communication design from 2004 until now.