CHILDREN'S LIMITLESS IMAGINATION AND CREATIVITY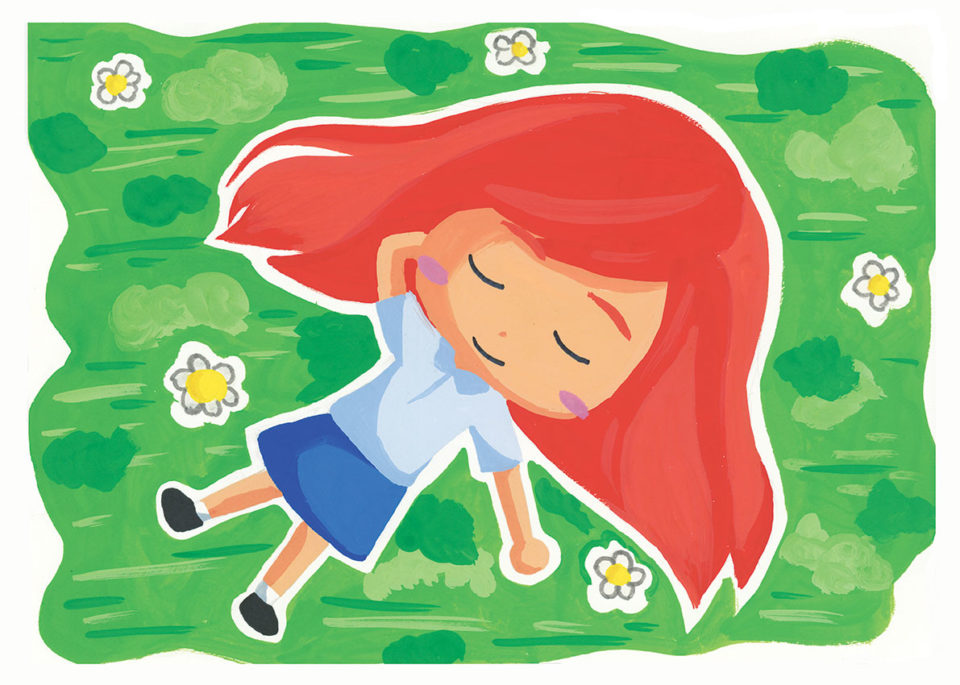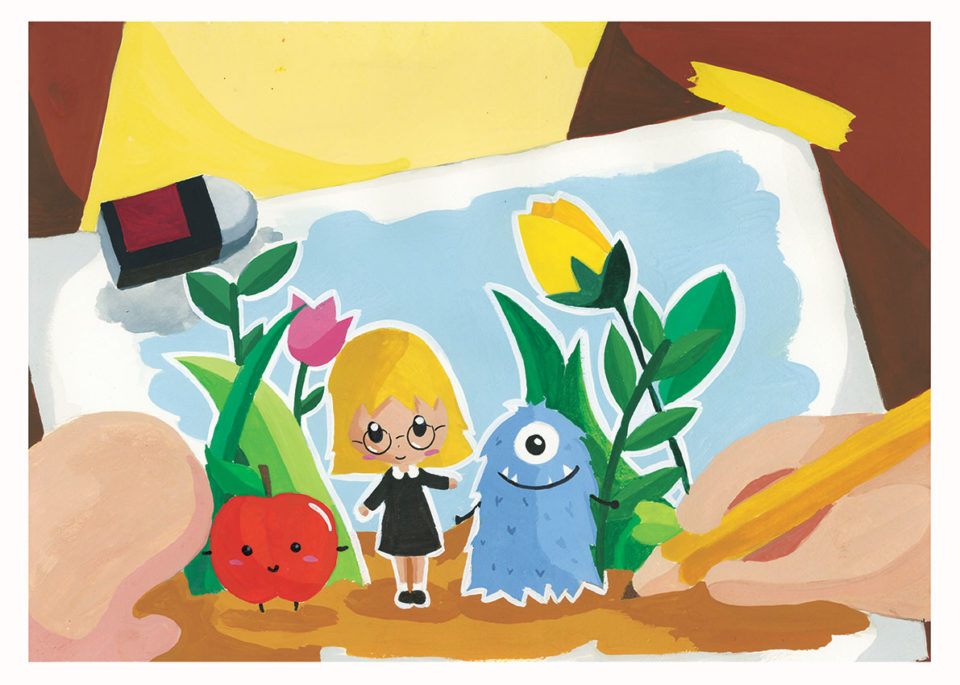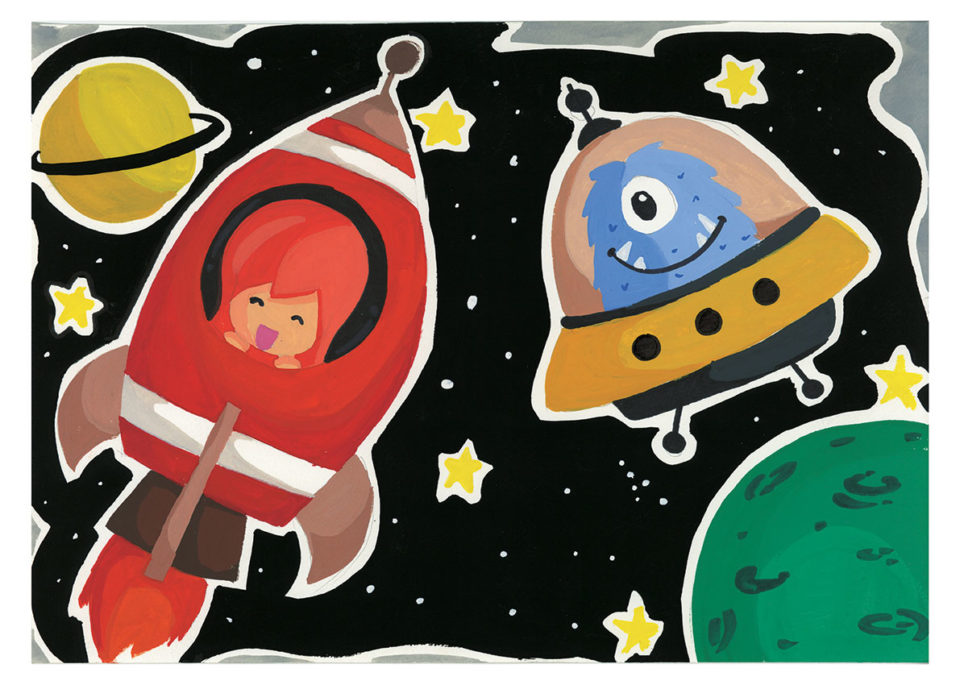 These artworks are selected for online display.
—————————————————————————————————————————————–
"The World of Innocence" concept in these artworks basically is about children's limitless imagination and creativity about their own world. Children are very simple-minded. They do what they love to do, and love what they do. Children are surrounded by positive things, so even the world they live in is already an ideal world for them. They haven't experience the bad things, how world has become so cruel nowadays.
By the limitless and infinite imagination of children, they love to try something new, and created their own world, even if the world in their imagination seems impossible. The other concept of these artworks is to see the beauty, happiness and joy in every little thing. As adult, we somehow stressed out over our deadlines, works, and so many stuff that we forget how beautiful the world is, how beautiful our life is, and we forget to take time to be grateful for everything. For children, even simple things like drawing random stuffs, laying on soft grass, and let their imagination continues to grow are make them happy already.
The first artwork, as you can see, illustrates a drawing activity. Things those were drawn are her imagination friends. The unique part is that all subjects are different, but they do make a harmonious life. This is children's point of view. Differences are not barriers for a harmonious life, instead, differences do make a beautiful combination. This is what kind of world that children see; they don't really think differences are that matters to them; a very simple minded indeed. They can be friends with anybody, even with inhuman subjects.
The second artwork, illustrates an outer space experience. Limitless imagination of children, when she imagine how they can travel to the outer space with her friend. Children somehow always have that kind of dreams or imagination that they can go to the galaxy, they can travel around all the space, and things like that. They have infinite freedom to express themselves. They leave their logic and choose to go on with their imagination. This is the other ideal world in their point of view, where they can be wherever they want, and they can do whatever they love.
The third artwork, illustrates a girl who is laying on the grass, with smiling face and her eyes closed. I'd to describe the point which simple things can become so meaningful and be the source of happiness for children. That kind of world that don't stress us out, but giving us peace, joy, happiness, and beauty instead. In this illustration, even simple thing does make a child happy. We sometimes forget that there are beauty and happiness in every little thing we do.
In these 3 artworks, mostly describes a happy life. It is the point of these illustrations. Make your own world that will make you happy, the world of innocence. Indulge yourself with enough dose of happiness, do what you love and love what you do.
These illustrations technique is manual, mix media; poster colors, watercolors and finecolors on 200 gsm watercolor paper, with children illustration style, bright colors and blocking technique. The texture that watercolor paper give is unique, so the illustrations don't look too flat. I use this style because the illustrations are all about children, so I think it will be interesting and more consistent if I use children's style too. And after scanning it into digital version, I do some simple adjustment such as brightness, contrast, curve, etc.
—————————————————————————————————————————————–
Name:
Stella Amadea
Institution/University:
Bina Nusantara University
Category (student/lecturer):
Student
E-mail:
stellamadea@gmail.com
Website Link:
https://www.instagram.com/stellamadea/
Social Media:
Instagram @stellamadea
 Stella Amadea, a 20 years old girl who has lots of passion in illustration and design. I am currently studying in Bina Nusantara University, majoring in Visual Communication Design-New Media. In everything I do, I give my best effort and do all the best that I can. I love learning and exploring new things. The more I learn about illustration and design, the more I fall in love with both. I have passion to teach children, especially toddler, so most of the illustrations I did were children-illustration-based. I have a year work experience as a freelancer to develop my skills even more.