IMAGINATION DAY 2021: ARTWORKS & REELS COMPETITION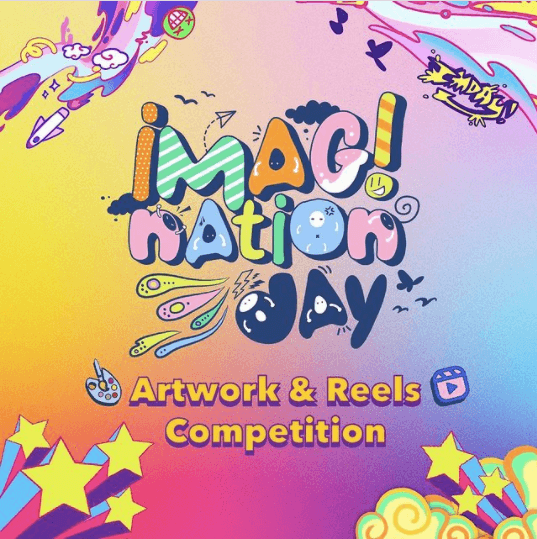 Imagination Day hadir lagi sebagai ruang bermain untuk melepas kepenatan kuliah. Kali ini Imagination Day menyapa kita dengan tema "Dear Future Me." Nah sebelum menuju puncak acara, Imagination Day mengajak kalian untuk berandai-andai tentang masa depan dan menuangkannya melalui karya. Ikutan dong?
Ada dua macam kompetisi yang bisa kalian ikuti, yaitu Once Upon a Future dengan karya berupa ilustrasi, lukisan atau body art/cosplay dan "Who do You Want to be in the Future?" dengan karya berupa video reels Instagram. Deadline submit karyanya kapan sih? 30 November 2021. Info lebih lanjut dapat kalian baca di Instagram Imagination Day.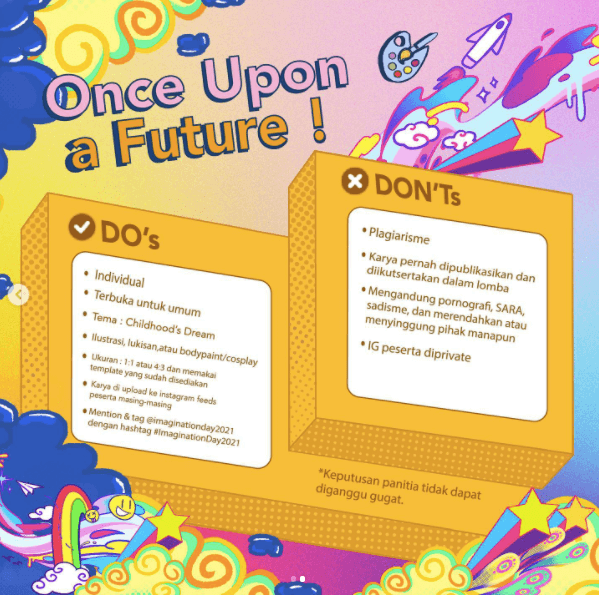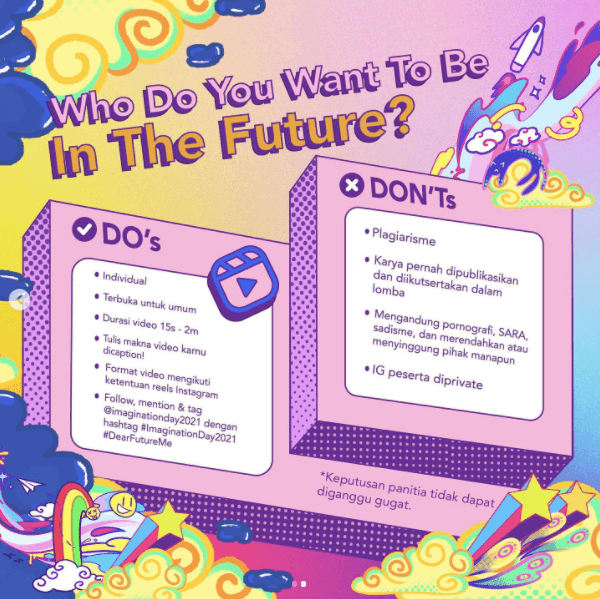 Masih ada waktu nih buat ikutan. Berani bermimpi adalah langkah awal untuk berani mewujudkannya! Tunjukkan impianmu lewat karya!