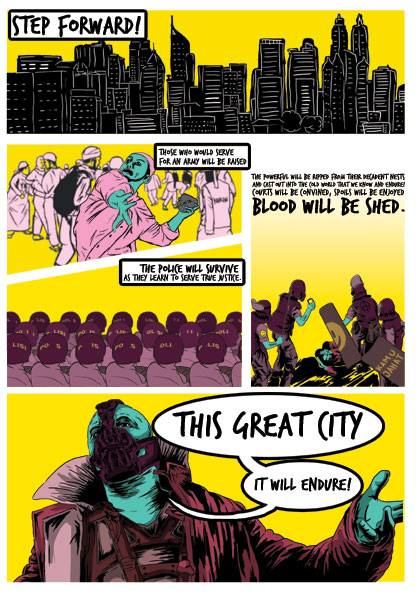 Great City
Quotes taken from Dark Knight Rises "Bane's Speech"
I feel there's such a connection between Bane's Speech and Jakarta's condition.
Bigot People, Police and Mass Brutality, the Rich has the power over everything and everything else we found. The sad truth is young generation would rather talk about U.S Election than talk about their own Nation.
No, I'm not supporting Mr.Bane as a Governor in Jakarta. But what I'm trying to say is, if you want a revolution based on your bigotry mind, then Bane is a better person than all of you.