Classic Stop – Over Town Batavia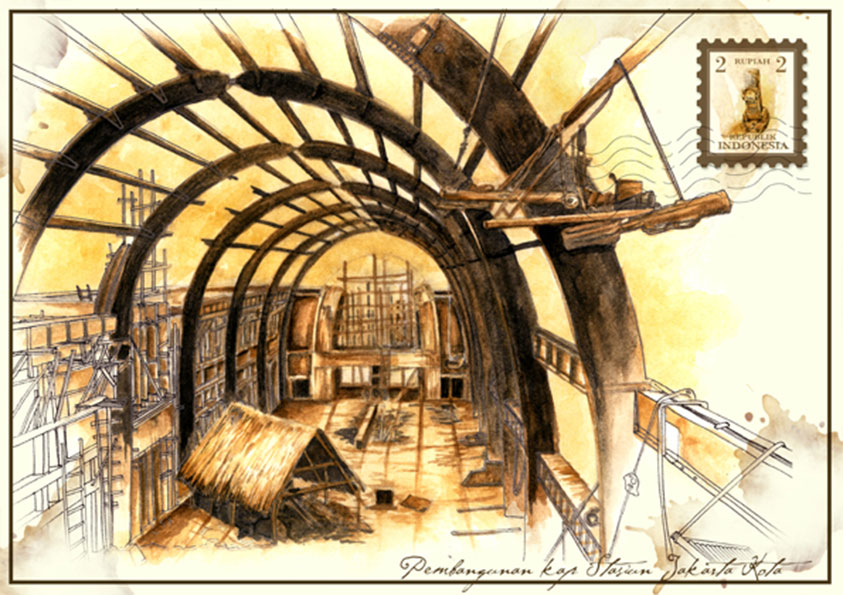 Construction of The Architect's Masterpiece
The first poster describes the development of the hood of Batavia Benedenstad (Jakarta Kota Station) building. Created by a brilliant architect of Dutch origin named Ir. Frans Johan Louwrens Ghijsels.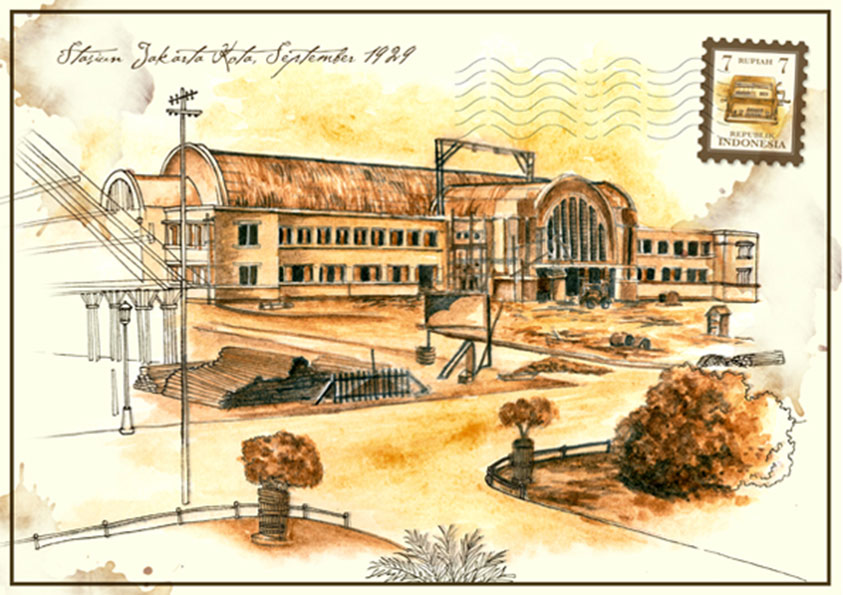 Stationsplein, Batavia Benedenstad
Stations are decorated in art deco style. This is one of the most important monuments in the style of "Indische Bouwen" and can be regarded as one of the most beautiful works of Ghijsels.
Classical Station, History Witness
Batavia, the city government center of VOC which makes Jakarta Kota Station as one of the busiest places that connect residents from the center to the other place. Yet, still became one of the biggest train station in Indonesia.
by : Clarissa Jennifer
The purpose of this study is to design the visual communication strategies history books Jakarta Kota Station educative and informative through approaches such as watercolor illustrations to show the impression of classic and nostalgic tailored to the target market, namely teenagers. Design results indicate historical values and the changes that occurred in Jakarta Kota Station which has a trademark as a heritage building art deco, which is still functioning and adjusted to the development of today that despite having the impression of a classic, this station is not ancient. According to the number of teenagers who become the means of transport commuter line, the authors wanted to convey the impression of a classic tailored to a younger style without losing the nostalgic feel of the architecture itself.