Rina K. Maudhy + Vedran Morelio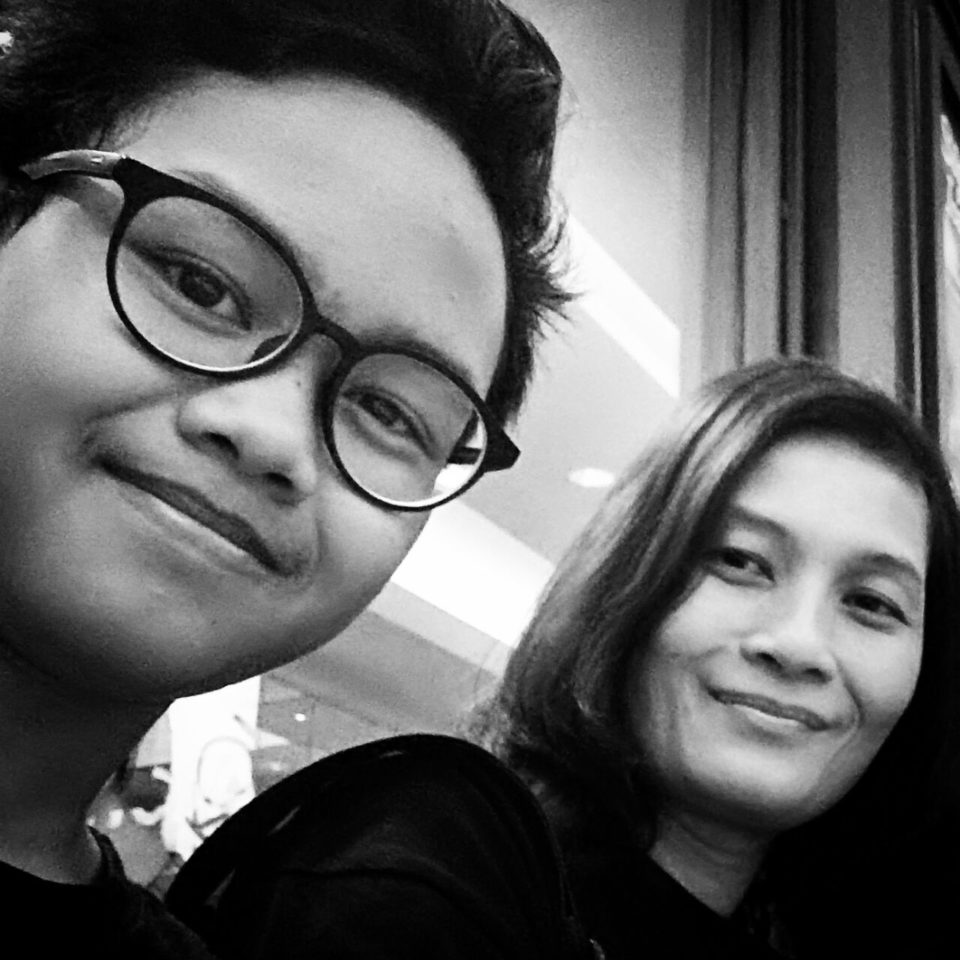 *Rina K. Maudhy* (b. May 09, 1974 at Yogyakarta).
Passions in art – especially in design and music – drives for graphic design education.
After graduated from Faculty of Art and Design Trisakti University Jakarta majoring on Visual Communication Design at 1997 as Bachelor of Arts, she was beginning her career as a graphic design practitioners.
Currently a Senior Faculty Member at BINUS University's School of Design (SoD) with specialization on Typography, Rina, which has been graduated as Master of Arts of Visual Communication Design from the Institut Seni Indonesia (ISI) Yogyakarta in 2013, also the Visual Branding Specialist at Digital-Media Development (DMD) division of BINUS University management.
*Vedran Morelio* (b. July 28, 2002 at Jakarta).
His talent was led him to has the opportunity to held a solo exhibition on his 7 years old titled 'Blue Print' at Hadiprana gallery Kemang – Jakarta on 2010. Participated as 'Currated Representative of Jakarta' on the Indonesia Children Fine Art Exhibition at the National Gallery of Indonesia in 2010 by the Ministry of Education of the Republic of Indonesia, his work was also selected by Hadiprana gallery for being their representative on Spirit Of Boz exhibition at the Museum of Art of Berlin and New York.
Currently a 9th grader of Ar Rudho islamic junior high school at east Jakarta, Lio actively participate various drawing competition, such as the Peace Poster Contest of the Lions Club on 2013, National Students Art Competition Festival (FLS2N) 2013-2015, Djarum foundation's Pasoa character drawing competition at PopConAsia2016, and recently he won 3rd place of Jakarta Children Reading Day (Hanjaba) Comic Competition in 2016.