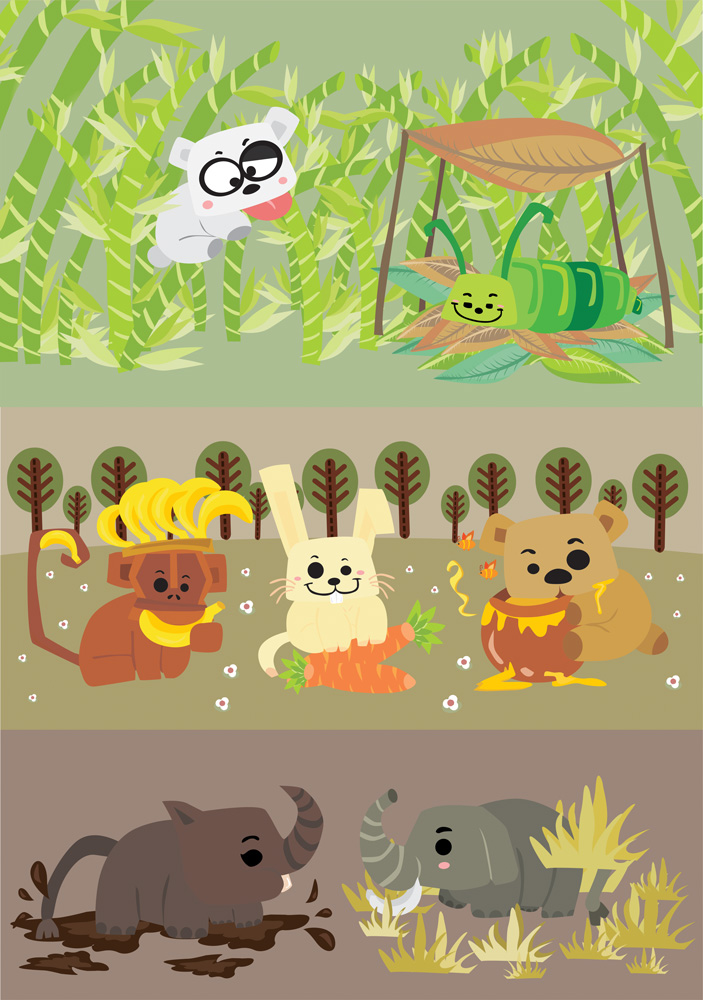 These artworks are selected for printed display.
—————————————————————————————————————————————–
A world of innocence, a world where life is structured naturally, a world where all its being are living in order. The ideal world without voracity, where living creatures can respect each other. A simple world where everything return to their original function, back to their significant roles in this world. Through this set of illustrations, innocence is represented by animals and their gestures. These creatures have lived in structure naturally. They live in an ideal world where the relationship among animal, human, and environment back to their original arrangement. A world where everyone feels happy and pleases with their parts.
—————————————————————————————————————————————–
Name:
Florens Debora Patricia
Institution/University:
Institut Bisnis dan Informatika STIKOM Surabaya
Category (student/lecturer):
Lecturer
Email :
florens@stikom.edu / flayravenz@gmail.com
Website Link:
flayravenz.tumblr.com | flayravenz.deviantart.com | giphy.com/flayravenz
Social Media:
https://twitter.com/flayravenz | https://www.facebook.com/flayravenz/
I am just ordinary person who loves everything cute, ice cream and sweets. I like make simple comic and gif animation.