Oleh: Jonathan Edward Lee.
Toraja, sebuah kawasan unik dan khas dengan budaya yang terjaga secara turun temurun, belum memiliki sebuah identitas dan komunikasi yang jelas dan konsisten untuk mampu menunjukkan potensi yang sesungguhnya. 'Hidden Wonders of Toraja', Sebuah rancangan visual identitas dan rangkaian kampanye yang didesain khusus untuk Toraja.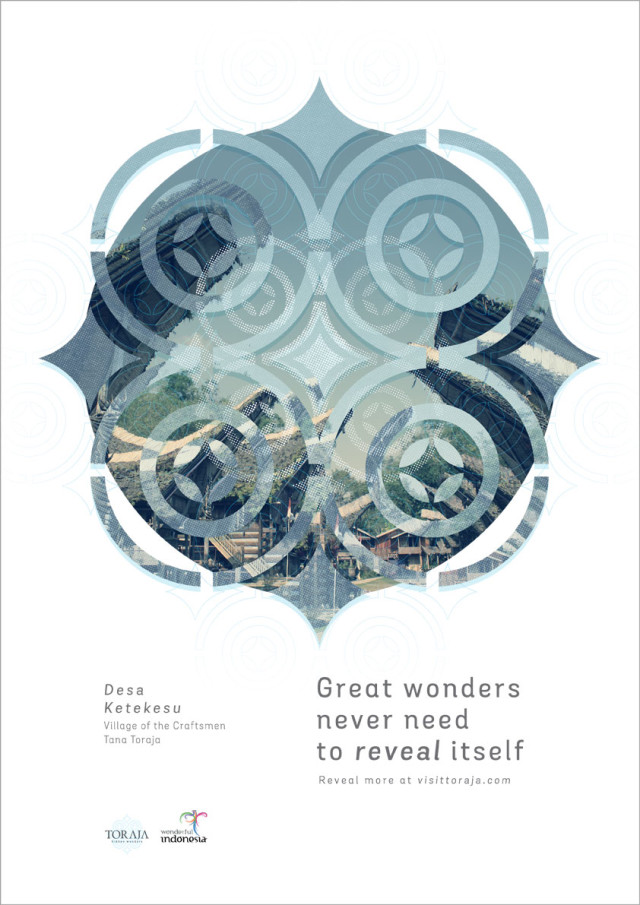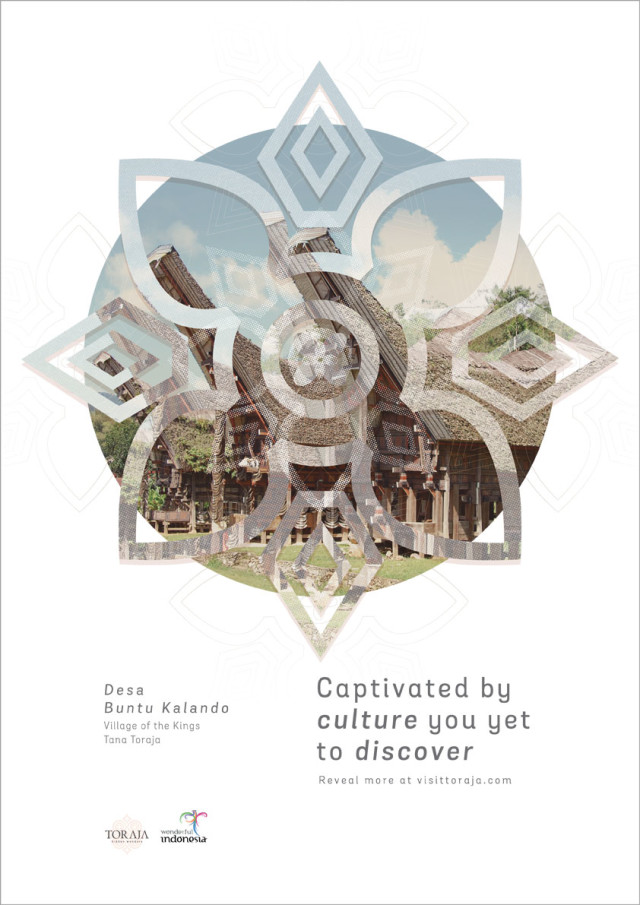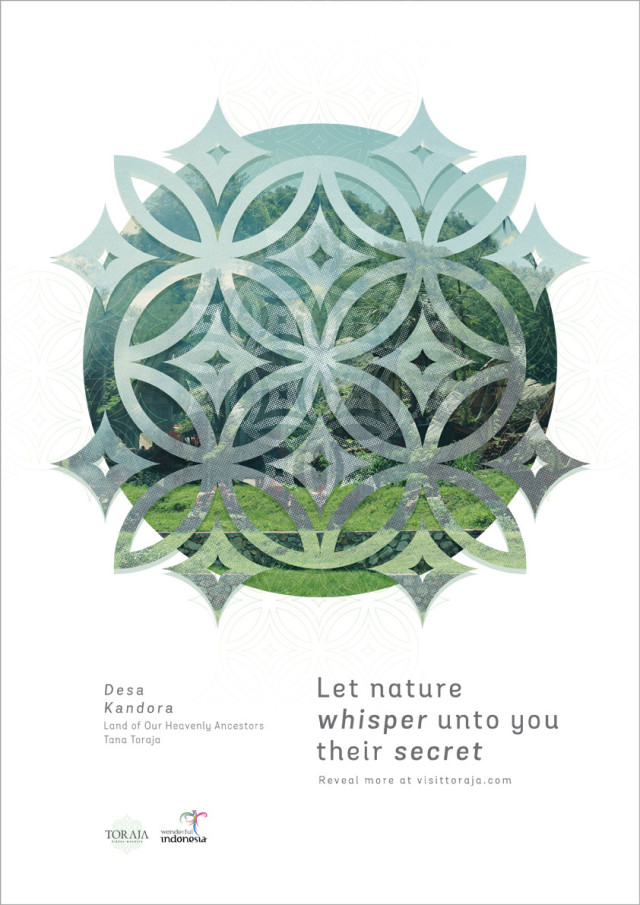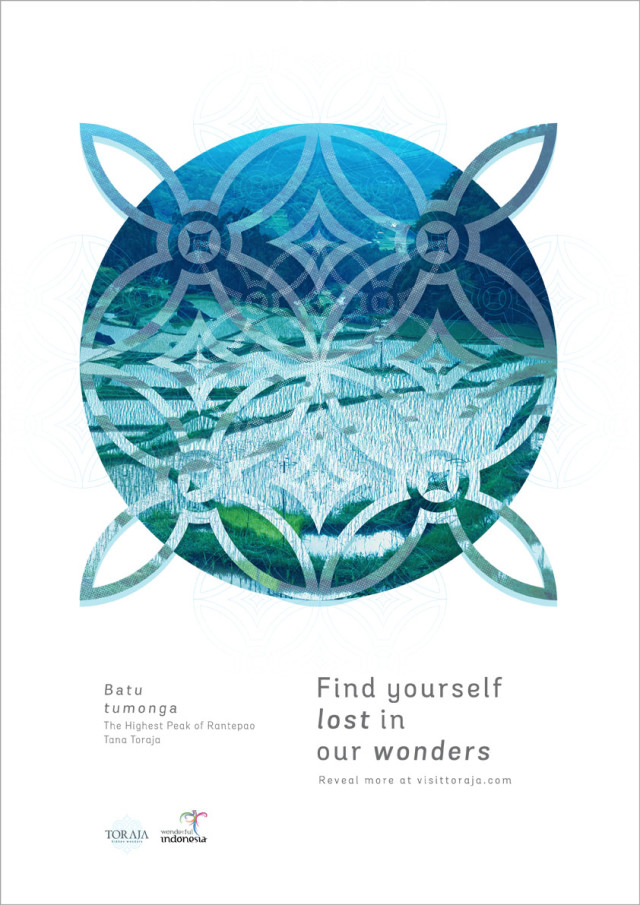 Dari kunjungan langsung ke lokasi dalam pengumpulan data, ditemukan kekayaan potensi pariwisata yang akan meningkat pesat jika komunikasi dikelola secara maksimal dan tepat sasaran. Desain komunikasi visual dirancang khusus untuk dapat memberikan impresi yang kuat pada audiensnya terutama turis asing. Untuk dapat mengundang dan membuat kunjungan semakin menarik, maka dibuat sebuah kegiatan berupa misi untuk dilakukan selama melakukan kunjungan ke Toraja. Sebagai imbalan dari diselesaikannya misi tersebut maka pengunjung akan mendapatkan tanda keberhasilan dengan munculnya 'tanda telah mengunjungi suatu wilayah' pada situs internet The Hidden Wonders.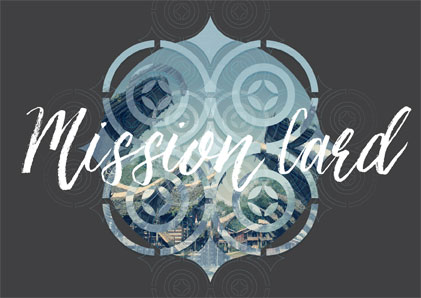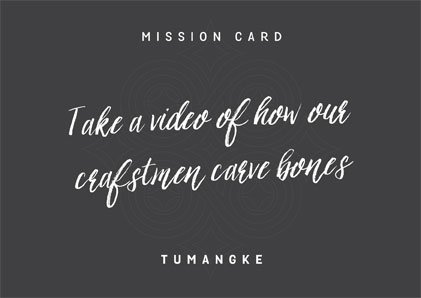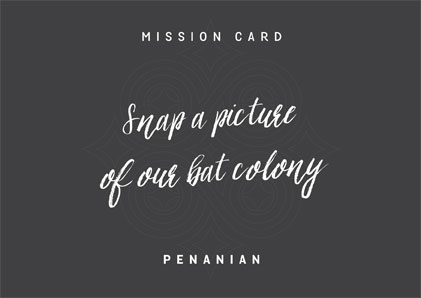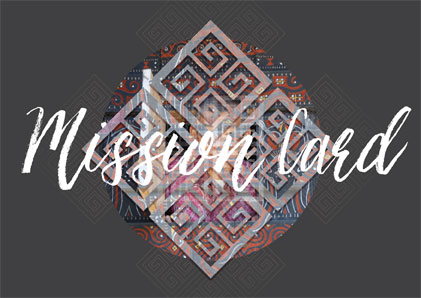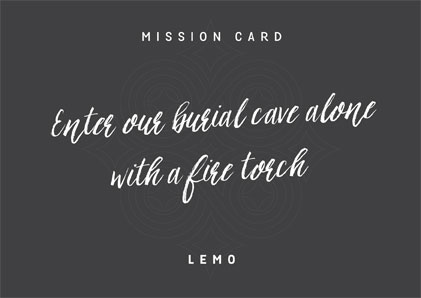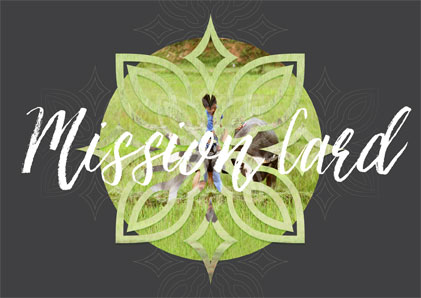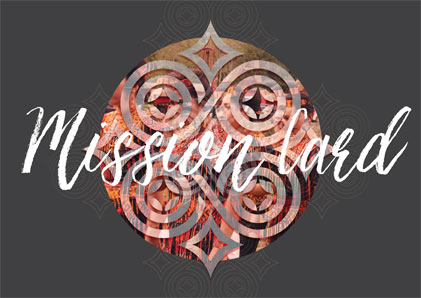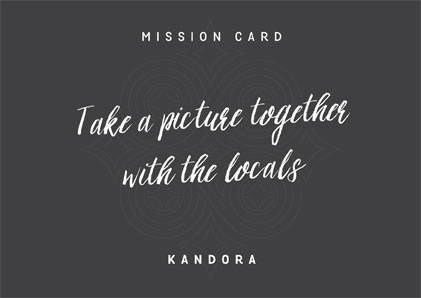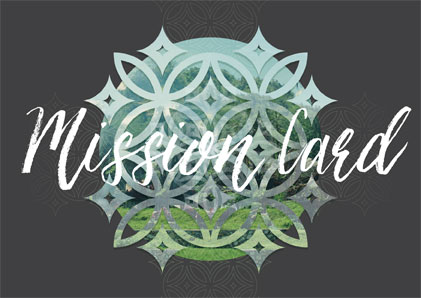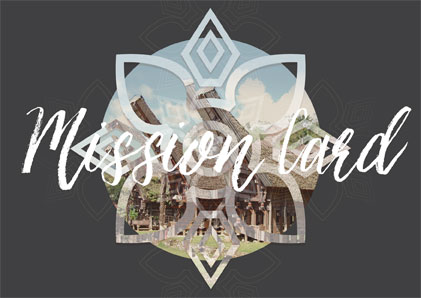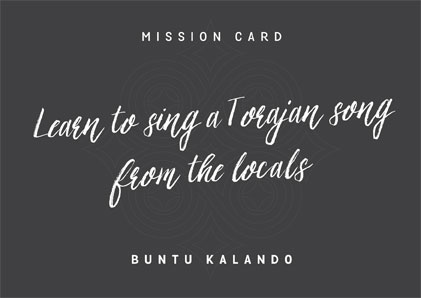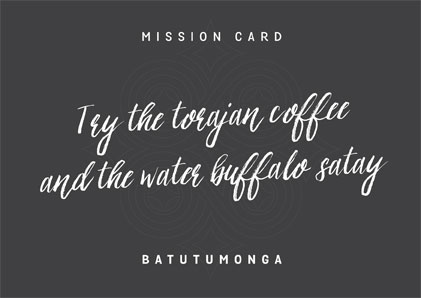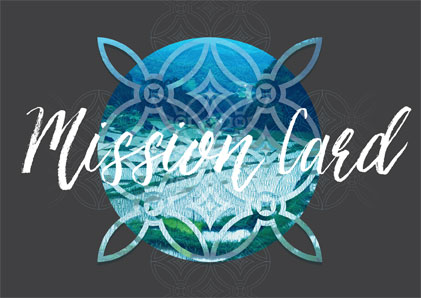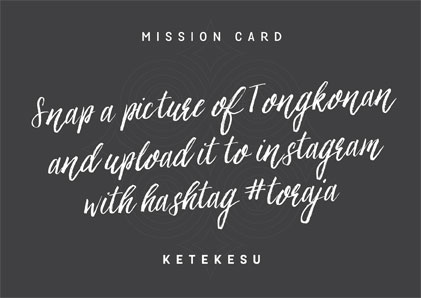 Dengan penggunaan bentuk visual yang khas dari Toraja, sebuah sistem visual dibuat dengan konsisten dan jelas memberikan pengalaman visual yang akan semakin lengkap jika seorang turis sudah datang langsung ke Toraja.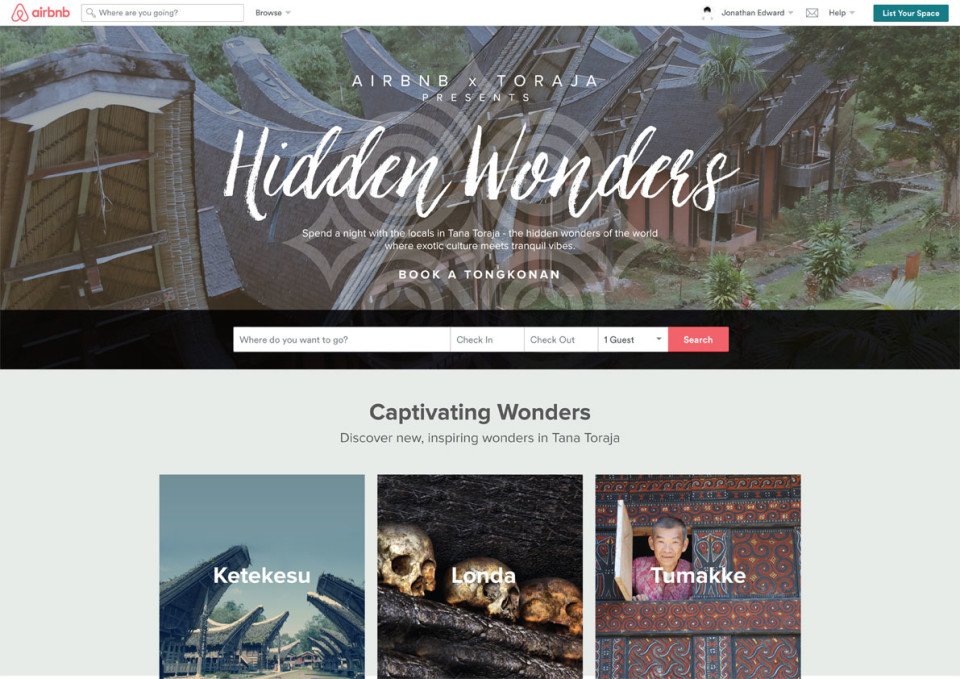 The Hidden Wonders berkerjasama dengan AirBnB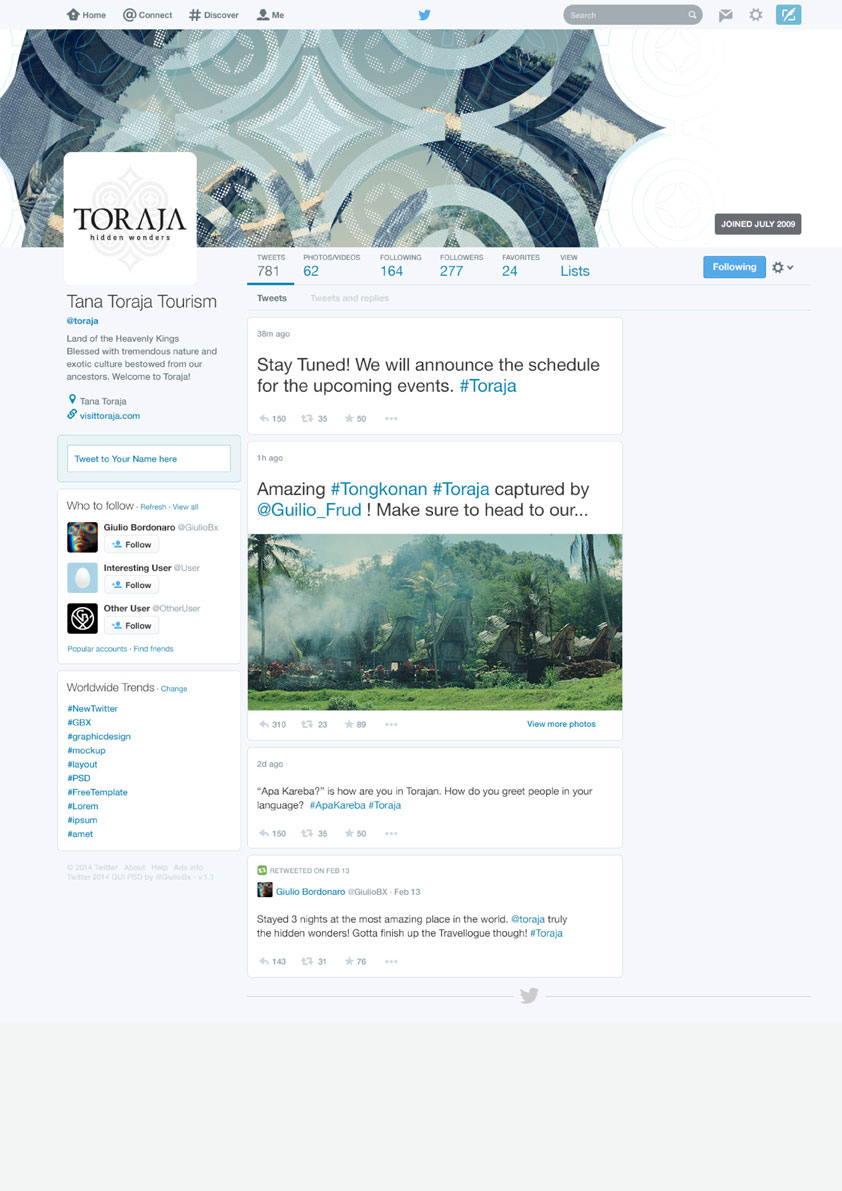 Laman sosial media Twitter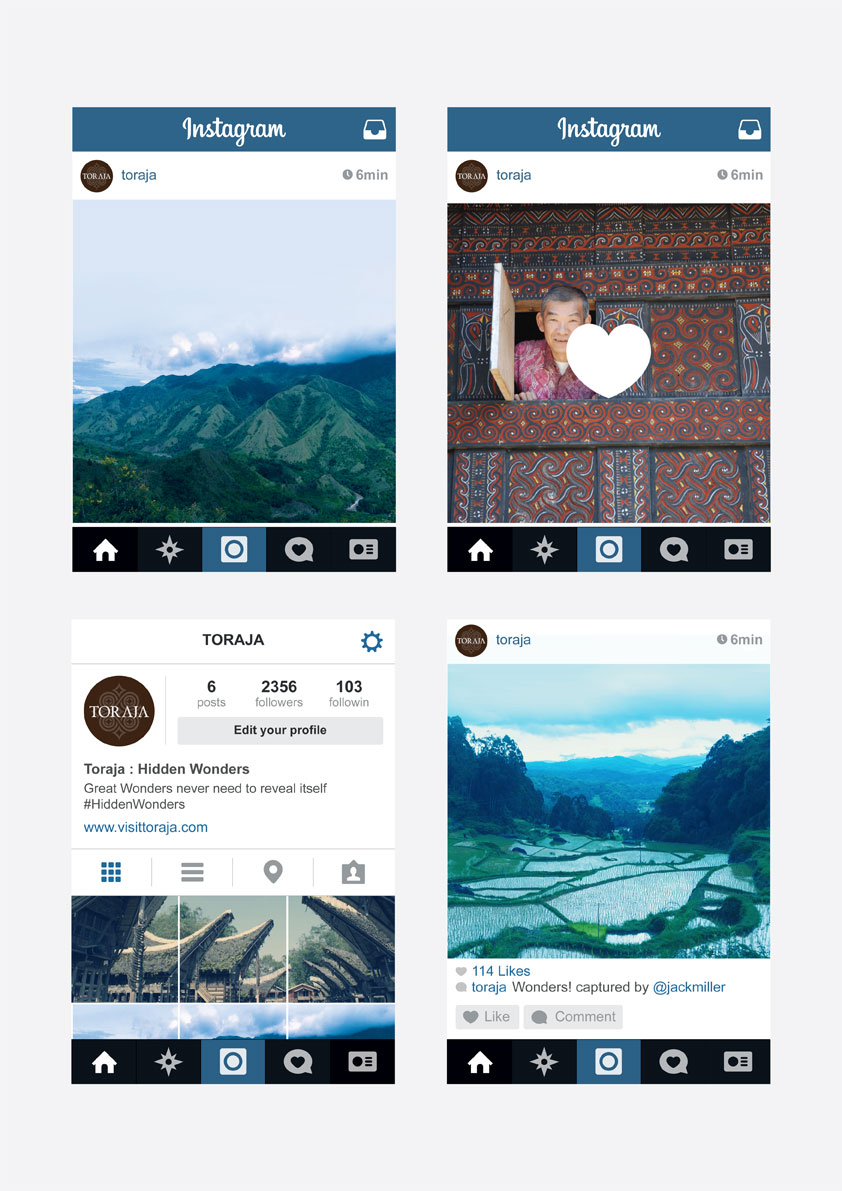 Laman sosial media Instagram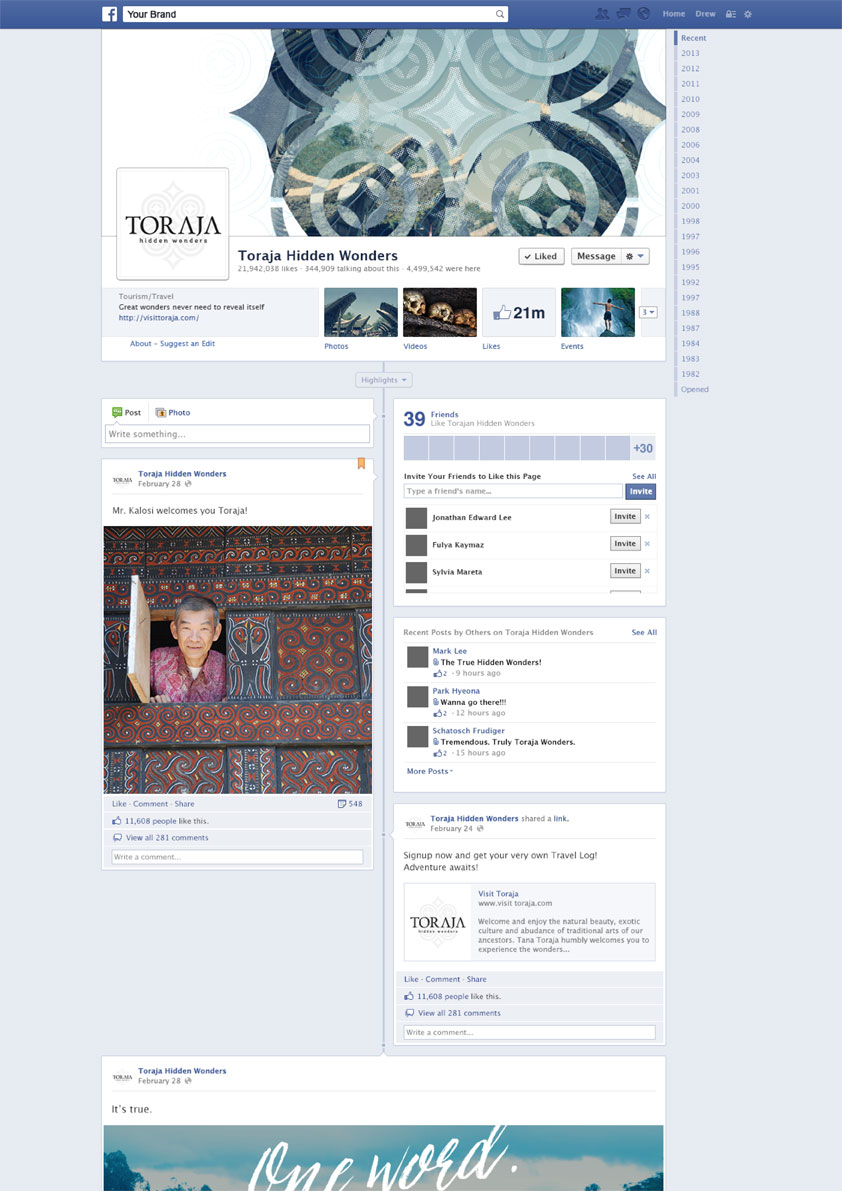 Laman sosial media Facebook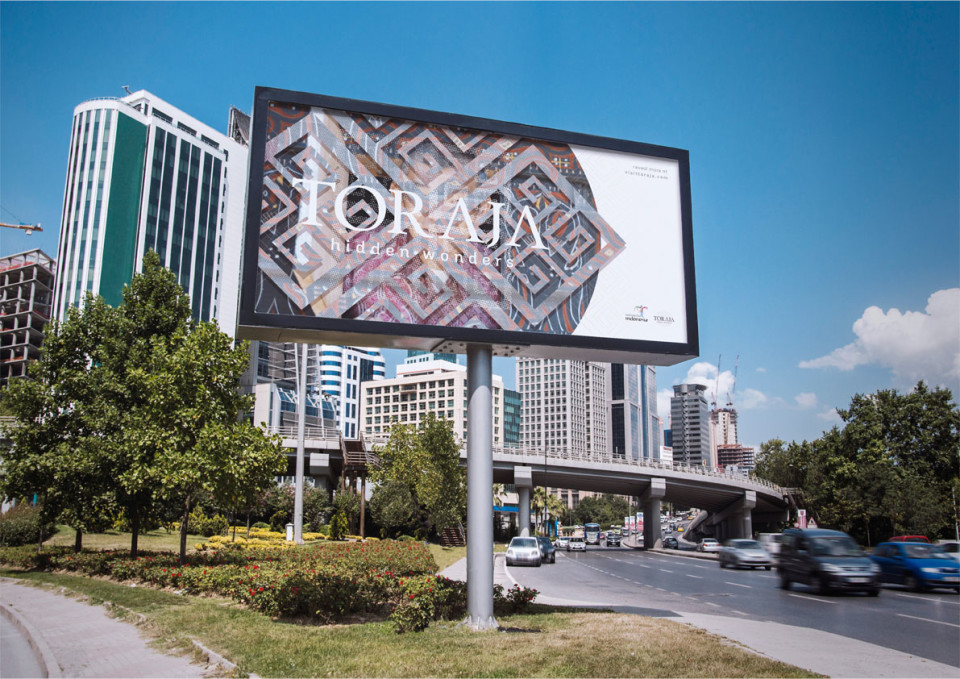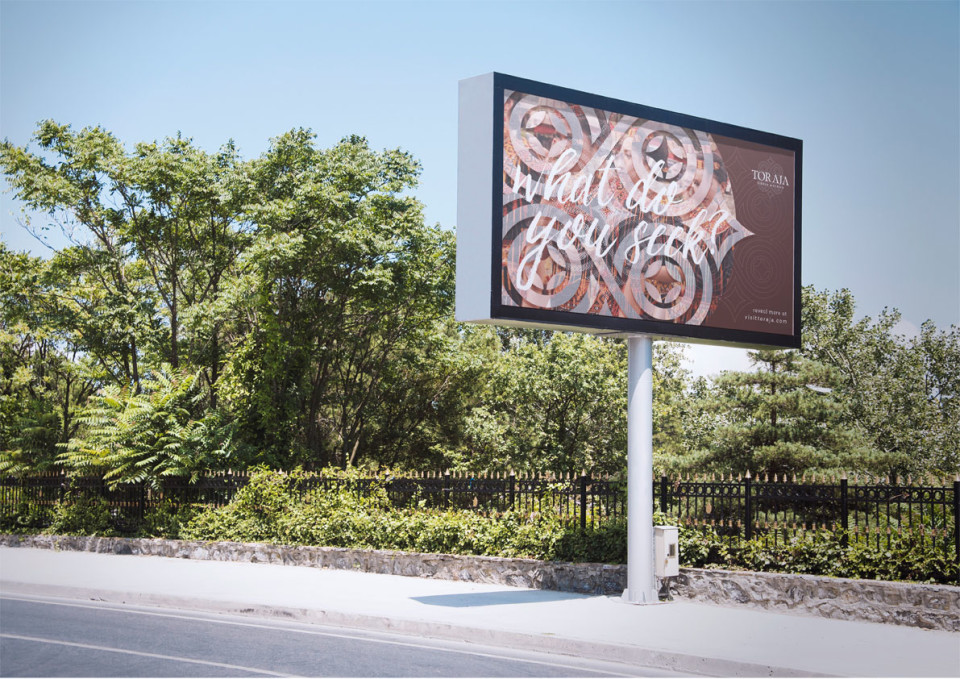 Billboard