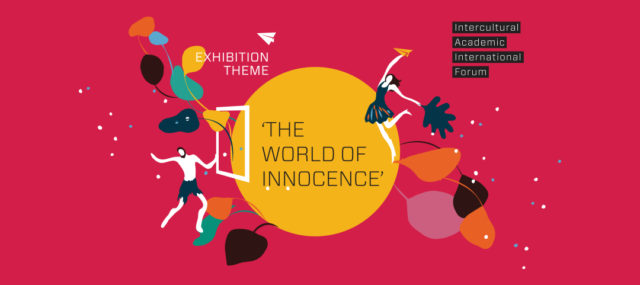 'THE WORLD OF INNOCENCE'
Is a liberated space of creativity to interpret imagination that is based on an honest reflection of our involvement with society and environment.
The theme provides a utopia, an ideal world where everything is perfect, a beautiful world without conflict. Its is a world where is individual has a freedom to do everything that she/he likes with honestly and responsibility. 'THE WORLD OF INNOCENCE' is an ideal world without crimes and hatred; a world without prejudice and voracity.
We grow up and live in a vast and rapid world; the world which constantly moving forward. Still we can live our life to the fullest by enjoying our precious time. We can widen our perspective by shifting our priorities, 'being foolish', and leaving our logic in order to enhance the quality of life and replenishing our soul with happiness. We should uncover our masks and become the unpretentious and honest individuals.
Through 'THE WORLD OF INNOCENCE' we hope to foresees new ideas of the world that we live in, a better world for the future, and a timeless world of exploration.
With our limited senses, we have infinitive freedom to demonstrate our interpretation, to produce our thoughts, experience, and memories – either personal  or collective, and execute those ideas into beautiful artworks that can be appreciated. These creation will captive their audiences, enchant their viewers, and satisfy their connoisseurs in aesthetic ways. The exhibition will induce our smiles, calm our mind, and remind us about the fundamental value of innocence – honestly.