Selamat datang di dunia kreatif !
Ruang dimana ide, kreatifitas, inovasi kebaruan, keberanian untuk berbeda, dijadikan semangat untuk terus dipupuk. Usaha keras tidak mudah puas adalah proses yang dinikmati, hasilnya adalah karya yang dihargai.
Creative pada industri advertising adalah 'velue' utama yang dijual.
Presentasi sebuah proyek kampanye iklan akan dipilih karena Ide kreatifnya
'gila – entertaining' menyampaikan pesan yang kuat… menjawab problem namun relevan membangun hubungan antara brand dengan target. Di sini Ide kreatifitas diarahkan untuk membantu komunikasi pemasaran dalam membangun image sebuah brand yang melekat di benak target serta memasarkannya sebagai produk yang diminati.
Program Creative Advertising – Focus ditujukankan untuk mempersiapkan mahasiswa dalam menempuh karir sebagai Profesional Kreatif – masa depan di Industri Advertising.
Perkuliahan yang seru…
gabungan antara pemahaman yang menyeluruh akan pengetahuan sejarah, seni, design, gaya hidup, trend, teknologi, media, serta kompetisi bisnis; secara bertahap diberikan berbarengan dengan praktek skill desain, merumuskan strategi komunikasi, menggagas 'Big Idea' hingga kreatifitas mencipta kampanye iklan dengan simulasi briefing layaknya bekerja dalam tim work kreatif sebuah agency periklanan.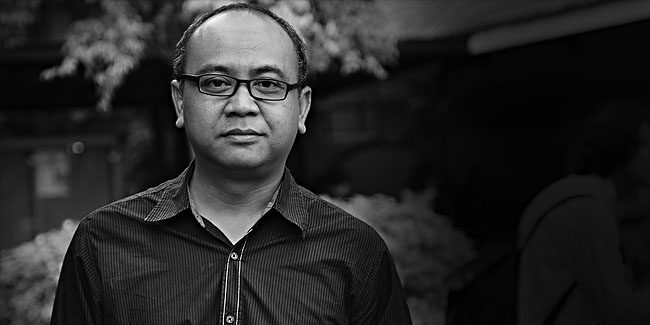 "Creative Advertising…
is creativity to sale product
with a Creative Ideas"
Kini, Advertising terus menerus memperbaharui diri !
Di era teknologi digital, ide kreatifitas diarahkan untuk menemukan jalan agar sebuah brand selalu hadir di setiap aktifitas target dengan cara-cara aktivasi yang unik. Kreatifitas memiliki peluang mengolah media-media baru melengkapi komposisi media iklan koran, majalah, telivisi, radio, dan media publik lainnya.
Program Creative Advertising mengajarkan  A-Z dari yang fundamental advertising dengan 'media tradisional', ambient dan guerilla ad, hingga even aktivasi, serta digital advertising dengan media-media baru yang interaktif penuh sensasi pengalaman.
Didukung jajaran dosen pengajar dan praktisi periklanan yang berhasrat berbagi ilmu dan kaya akan pengalaman kreatif… mahasiswa Creative Advertising adalah calon Art Director atau Copywriter muda di masa depan !
"Enjoy to learn
creating Adelicious… here!"